A.G. Russell Folding Gents Hunter with Desert Ironwood Handle Scales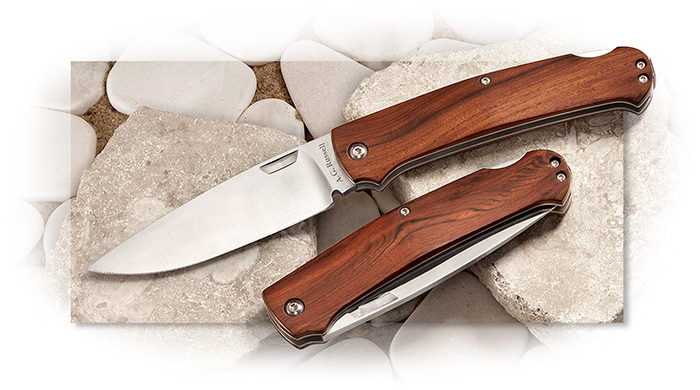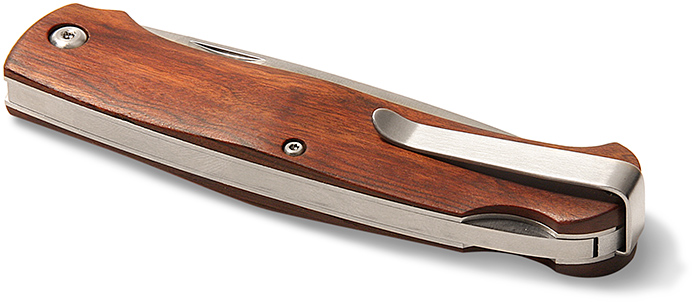 Item #:
AGLB-C172DI
$125.00
This was one of A.G.'s favorite knives. When he designed it, he felt that he was designing better knives than ever before. Phil Gibbs, our very capable engineer, played no small part in this. He put A.G.'s ideas into CAD and engineered the working parts, and together they made changes until it suited A.G. He was especially fond of the Featherlight™ Stainless Steel liners. They are skeletonized to reduce weight, then heat treated to give the necessary strength.
The handle scales are Desert Ironwood. This is the first time we have offered this model with Desert Ironwood. It is a lockback - one of the safest and most secure locks you will find on a folding knife. The 3-5⁄8" drop point blade is 9Cr13CoMoV hardened to 58-60 Rc. The clip is reversible (right or left) for tip up pocket carry. Measures 4-3⁄8" closed. Each knife weighs about 3.2 oz. Made in China.
Type

Folder

Blade

Drop Point

Blade Length

3-5/8"

Blade Steel

9Cr13CoMoV

Rockwell

58-60

Lock

Lockback

Liners

Stainless

Handle

Desert Ironwood

Closed Length

4-3/8"

Clip

Reversible/Tip-Up

Weight

3.2 oz.

Origin

China
A.G. Russell Knives
From the age of nine I made homemade knives until I was about twenty-four when I began to make handmade knives, crude but no longer made at home. A few years later, I had met and learned from makers like R.W. Loveless and R. L. Dozier. I made knives until the mid 1970s. I don't make handmade knives anymore, as my hands aren't what they used to be. However, I do have very talented makers in the United States and Japan who make knives that I am proud to put my name on. I design pocketknives, one hand knives, lockbacks, and fixed blade knives and have them made to our standards. ~A.G. Russell III
A.G. Russell has been in the knives and whetstones business for over 50 years. A.G. Russell knives are well known for their quality. A.G. Russell knives tend to be more traditional in style and look, with modern advances in material and design to create excellent knives.