Browning Primal Knife Combo Set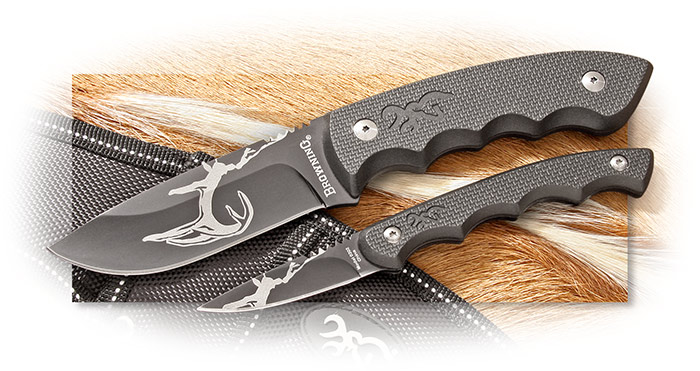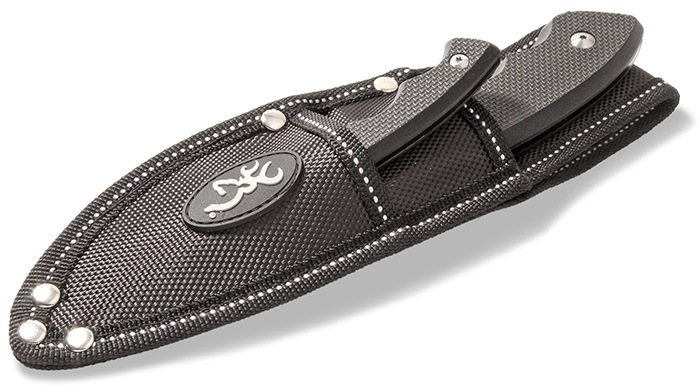 Item #:
BRW-3220302
$42.95
This set of hunting knives is a matched set of skinning and caping blades, ready to dress and clean the biggest buck in your woods. When you hold the backs of the blades together, primal etchings on each blade combine to form a stylized antlered skull.
Excellent hunting knives, the blade shapes are just right for slicing or processing game. The blades are made from tough 9Cr black powder-coated stainless with a hardness of 56-58 Rc. The handles are black polymer scales with finger grooves. The skinner blade measures 3-3/4" with an overall length of 8-3/8" and weighs 4.4 oz. The caper blade measures 2-1/8" with an overall length of 6-1/4" and weighs 2.6 oz. It comes with a ballistic cloth nylon sheath that fits both knives. Made in China.
Type

Fixed

Blade

Skinner - Caper

Blade Length

3-3/4" - 2-1/8"

Finish

Black Powdercoat

Blade Steel

9Cr

Rockwell

56-58

Handle

Black Polymer

Tang

Full

Overall Length

8-3/8" - 6-1/4"

Weight

4.4 oz. - 2.6 oz.

Sheath

Nylon

Origin

China
Browning
Browning is the firearms manufacturer many customers know and love, but what many people didn't know is that Browning has over half a century of knife making expertise. Browning has built a partnership with famed custom knife maker/designer Russ Kommer. Through this partnership Browning knives have reached a new level in quality and functionality.