Buck 112 50th Anniversary Folders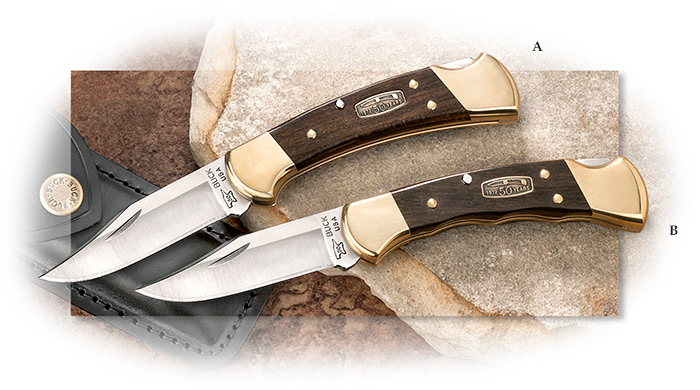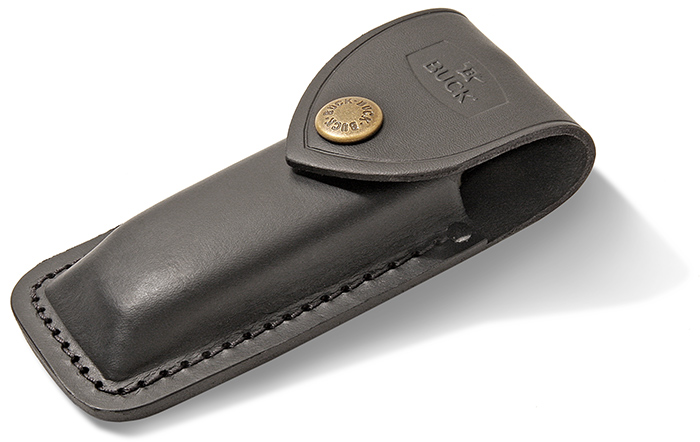 Limited to 2022 Production
50 years ago Buck® introduced the 112 Ranger. It was created in response to a fight between sailors and soldiers in which a model 110 Folding Hunter was used. There was a decree issued as a result that knives carried could not have a blade length of a certain size. The 110 blade exceeded that length, so Buck Knives created the Ranger, a smaller version of the 110.
These two knives, one with the standard handle and the other with fingergrooves, have scales of Crelicam™ Ebony, with a 50th Anniversary custom medallion insert commemorating the 50th Anniversary of the creation of the knife. These knives will be limited to 2022 production.
The 3" clip point blade is 420HC stainless at 57-58 Rc. It is a lockback. Measures 4-1/4" closed. Weighs approximately 6.1 oz. depending on the handle. Includes a black leather belt pouch. Suggested retail is $100.00. Made in the U.S.A. Pouch is made in Mexico.
Option A
Buck 112 50th Anniversary Folder
Item #: BU112-ANV $79.95
In Stock
Option B
Buck 112 50th Anniversary Folder Fingergrooved
Item #: BU112FG-ANV $79.95
In Stock
Option A
Buck 112 50th Anniversary Folder
Type

Folder

Blade

Clip Point

Blade Length

3"

Finish

Satin

Blade Steel

420HC

Rockwell

57-58

Lock

Lockback

Bolsters

Brass

Liners

Brass

Handle

Ebony

Closed Length

4-1/4"

Weight

6.1 oz.

Sheath

Leather Pouch

Origin

USA
Option B
Buck 112 50th Anniversary Folder Fingergrooved
Type

Folder

Blade

Clip Point

Blade Length

3"

Finish

Satin

Blade Steel

420HC

Rockwell

57-58

Lock

Lockback

Bolsters

Brass

Liners

Brass

Handle

Ebony

Closed Length

4-1/4"

Weight

6.1 oz.

Sheath

Leather Pouch

Origin

USA
Buck Knives
Buck Knives has been around for a very long time. In fact, Buck Knives was just switching from handmade knives out of a Southern California Garage to factory made knives about the same time we began the A.G. Russell ™ Knife mail order business. Over the past half century buck has become one of the largest and most important knife companies in the world. They are so well known, in some parts of the country pocketknives are referred to as "Buck Knives."