Buck 401 Kalinga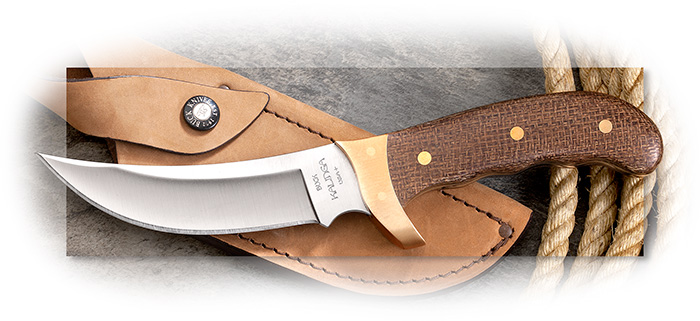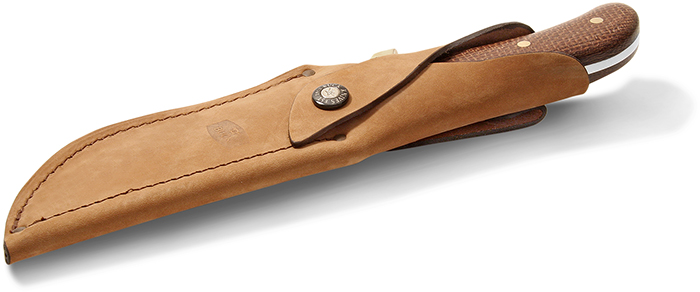 Item #:
BU401BRSLE
$319.95
Limited to 2021 production.
The original Kalinga (circa 1969) was a favorite of Al Buck's. With a large sweeping skinner blade and ergonomic handle design, the Kalinga encompasses all the exceptional qualities that have kept it an all time favorite among knife enthusiasts. Part of Buck's Legacy Collection for 2021, this version of the Kalinga has brown burlap Micarta handle scales with brass guard and pins.
As with all knives in the Collection, hours of hand craftsmanship, as well as superior materials, go into each knife. In years past, the Legacy knives were typically limited to a specific quantity. In 2021, Buck will not limit the number made but will instead limit these heirloom pieces to what is produced during the calendar year they are introduced.
The 5-1⁄8" upswept clip point blade is S35VN stainless at 59-61 Rc. It measures 10-1⁄8" tip to butt. Weighs 11.8 oz. Ships with a tan leather sheath. Proudly made in the U.S.A. Suggested retail is $400.00. We have a quantity on hand and more on order with delivery in September and October. Be sure to place your order now.
Type

Fixed

Blade

Upswept

Blade Length

5-1/8"

Finish

Satin

Blade Steel

CPM-S35VN

Rockwell

59-61

Hilt Guard

Brass

Handle

Micarta

Tang

Full

Overall Length

10-1/8"

Weight

11.8 oz.

Sheath

Leather

Origin

USA
Buck Knives
Buck Knives has been around for a very long time. In fact, Buck Knives was just switching from handmade knives out of a Southern California Garage to factory made knives about the same time we began the A.G. Russell ™ Knife mail order business. Over the past half century buck has become one of the largest and most important knife companies in the world. They are so well known, in some parts of the country pocketknives are referred to as "Buck Knives."