CRKT 1911 Tool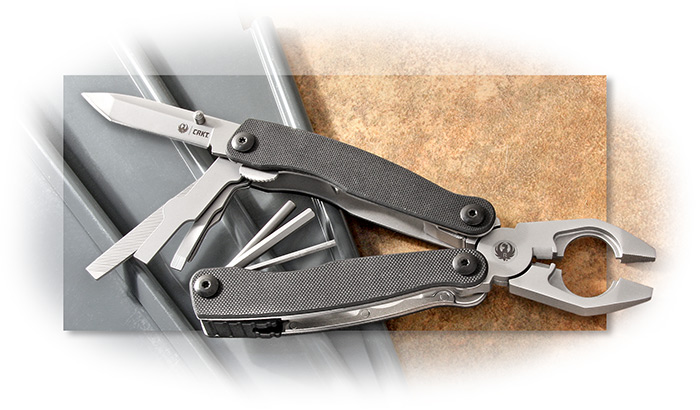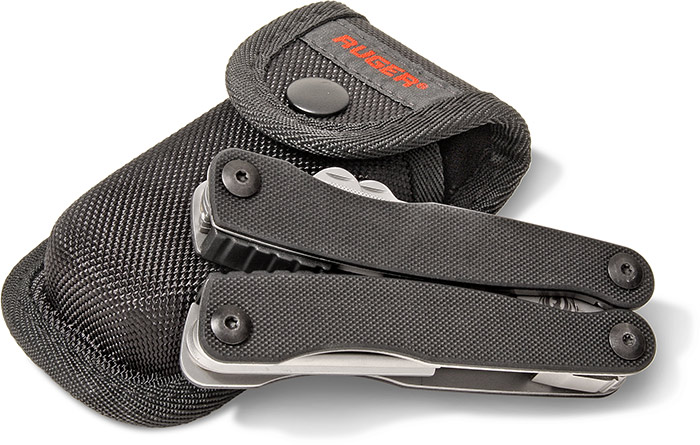 In 2015, CRKT® was chosen by Ruger® to develop a line of knives to be double branded, CRKT® and Ruger®. To create the folders for Ruger's venture into the knife world, CRKT turned to some of their trusted collaborator designers. This exclusive Ruger® knife line includes designs for everyday carry, hunting, tactical uses and self-preparedness. Crafted in varying sizes and finishes, with an assortment of blade edges. These knives are purpose built to be durable and highly functional in the environments where Ruger® customers will expect them to perform.
A range bag staple. Pistol, mags, cleaning kit, 1911 Multi-Tool. Professional shooter and designer, Gary Smith created the original 1911 Multi-Tool many years ago and has been refining it to perfection ever since. Now, it has secured its place in a serious shooter's bag with a burly blade, five two-sided bits, a driver, a file, a bottle opener, a wire cutter and stripper, and a bushing wrench that's equipped to work on a range of 1911 models. G10 handles make for excellent grip in all conditions, and a carrying case with a belt loop makes it highly portable.
The closed length is 4-1/4". Weighs 9.7 oz. Made in China. Suggested Retail $99.99.
Columbia River Knife & Tool (CRKT)
CRKT builds serious knives, engineered to perform on the job or in the field, year in and year out. They are practical, purpose driven designs created by some of the most innovative Knifemakers' Guild members and creative designers. The result is that the finest modern knife designs are now available to you for daily use at an affordable price. We are continually impressed with how much quality CRKT can fit into a very reasonable price.