CRKT Jumbones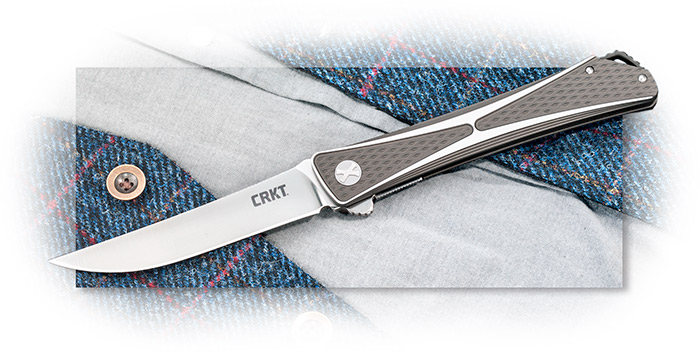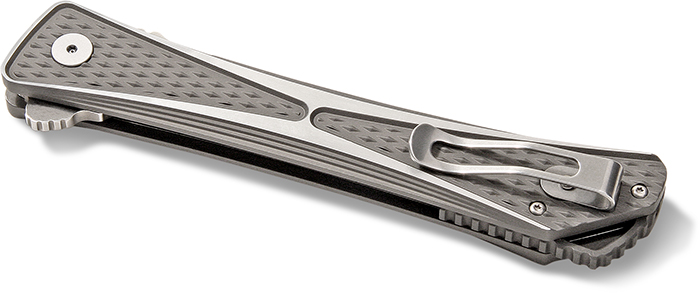 Designed by Jeff Park
In 2018, Jeff Park—under the tutelage of Ken Onion - released his first production knife, the Crossbones everyday carry folder. It won Blade Show's coveted Knife of the Year® award. Now, it's back and it's big. Really big.
Jumbones is modeled on its more compact older brother, the Crossbones. It is an extremely versatile carry knife and holds up to the first custom release of designer Jeff Park from Mililani, Hawaii. Jeff has been Ken Onion's right hand shop man for over ten years now, and after much goading, finally released a custom design of his own. It was received so well by the industry, it's making a second appearance.
Fully open, Jumbones measures a staggering 11". The oversized blade of AUS8 stainless at 58-60 Rc., contributes 4-7⁄8" of the length, features a full flat grind, and is deployed swiftly and smoothly on an IKBS™ ball bearing pivot system. The brushed aluminum two-tone handle, when closed, resembles the shape of a dog bone and gives the Jumbones its name. It's finished with jimping on the back spacer for in-hand control and a Crossbones logo on the pivot.
A liner-lock, it measures 6" closed and weighs 5.6 oz. Ships with a pocket clip positioned for tip-up carry. Made in Taiwan. Suggested retail is $150.00.
Type

Folder

Blade

Upswept

Blade Length

4-7/8"

Finish

Satin

Blade Steel

AUS-8

Rockwell

58-60

Lock

Liner-style

Liners

Stainless

Handle

Aluminum

Closed Length

6"

Clip

Tip-up

Weight

5.6 oz.

Origin

Taiwan
Columbia River Knife & Tool (CRKT)
CRKT builds serious knives, engineered to perform on the job or in the field, year in and year out. They are practical, purpose driven designs created by some of the most innovative Knifemakers' Guild members and creative designers. The result is that the finest modern knife designs are now available to you for daily use at an affordable price. We are continually impressed with how much quality CRKT can fit into a very reasonable price.