CRKT Ruger High-Brass Folders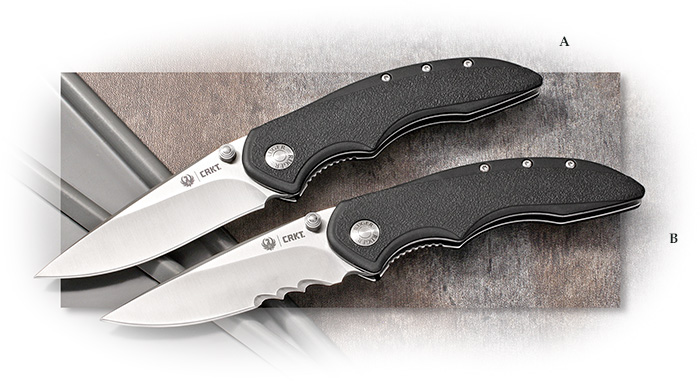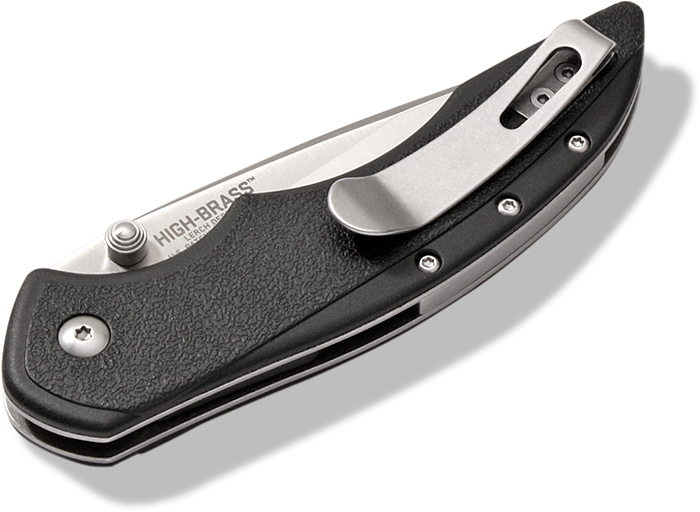 In 2015, CRKT® was chosen by Ruger® to develop a line of knives to be double branded, CRKT® and Ruger®. To create the folders for Ruger's venture in to the knife world, CRKT turned to some of their trusted collaborator designers. This exclusive Ruger® knife line includes designs for everyday carry, hunting, tactical uses and self-preparedness. Crafted in varying sizes and finishes, with an assortment of blade edges. These knives are purpose built to be durable and highly functional in the environments where Ruger® customers will expect them to perform.
Featuring the OutBurst® assisted-opening mechanism, the 3-1/4" drop-point blade opens quickly and easily with the nudge of a thumb. With a textured glass-reinforced nylon handle for grip, a Ruger call-out on the pivot and a locking liner for safety while in use, the High-Brass™ is a must have for your everyday carry or range bag. The blades are available with a plain edge or a combination edge made of 8Cr13MoV stainless steel with a hardness of 58-59 RC. The closed length measures 4-3/8". Weighs 3.6 oz. Made in China. Suggested Retail $49.99.
Option A
CRKT Ruger High-Brass Folders-Plain Edge
Item #: CL-R2601 $31.95
Low Stock, Call for Availability
Option B
CRKT Ruger High-Brass Folders-Combo Edge
Item #: CL-R2602 $31.95
Low Stock, Call for Availability
Option A
CRKT Ruger High-Brass Folders-Plain Edge
Type

Folder

Blade

Drop Point

Blade Length

3-1/4"

Blade Steel

8Cr13MoV

Rockwell

58-59

Lock

Liner-style

Liners

Stainless

Handle

GRN

Closed Length

4-3/8"

Clip

Tip-up

Weight

3.6 oz.

Origin

China
Columbia River Knife & Tool (CRKT)
CRKT builds serious knives, engineered to perform on the job or in the field, year in and year out. They are practical, purpose driven designs created by some of the most innovative Knifemakers' Guild members and creative designers. The result is that the finest modern knife designs are now available to you for daily use at an affordable price. We are continually impressed with how much quality CRKT can fit into a very reasonable price.