CRKT Twist and Fix Knife Repair Torx Tools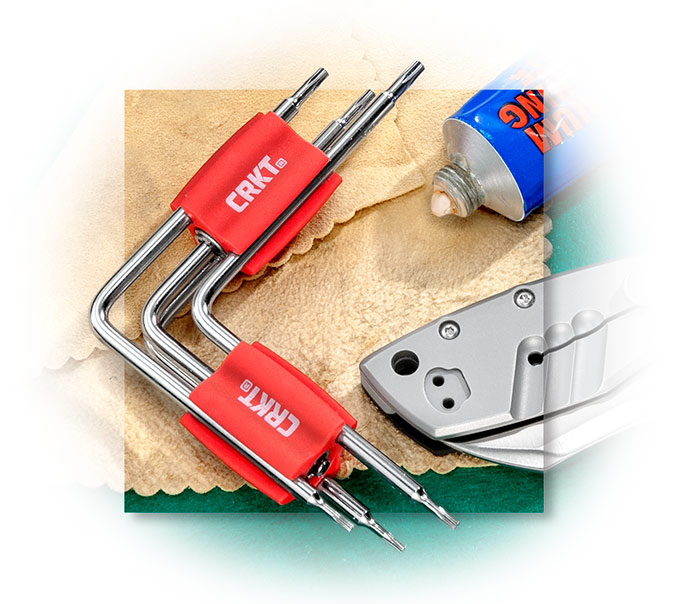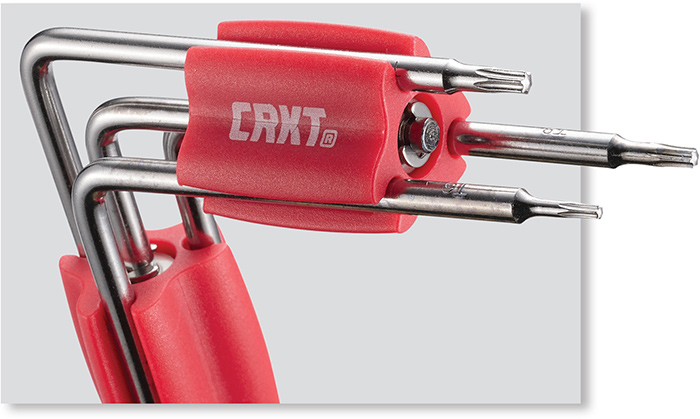 Designer Ryan Glasgow has always been fascinated by the simplicity and usability of a bent-pin coupler—a form of old mechanical linkage. In his shop in Portland, Oregon, he spent years tinkering, trying to apply it to a multi tool in a way that's fun to use and highly useful. The end result: the Twist & Fix™. Each element in the tool set revolves around a central axle, lengthening the tool you need and keeping the others out of the way. They're held together with a low-profile frame, snapping in and out with ease so your workflow remains uninterrupted. Includes T5, T6, T7, T8, T9, and T10 torx. Weighs 2.3 oz. Made in China. Suggested retail is $19.99.
Columbia River Knife & Tool (CRKT)
CRKT builds serious knives, engineered to perform on the job or in the field, year in and year out. They are practical, purpose driven designs created by some of the most innovative Knifemakers' Guild members and creative designers. The result is that the finest modern knife designs are now available to you for daily use at an affordable price. We are continually impressed with how much quality CRKT can fit into a very reasonable price.