Case Ford F-150 Trapper Gift Set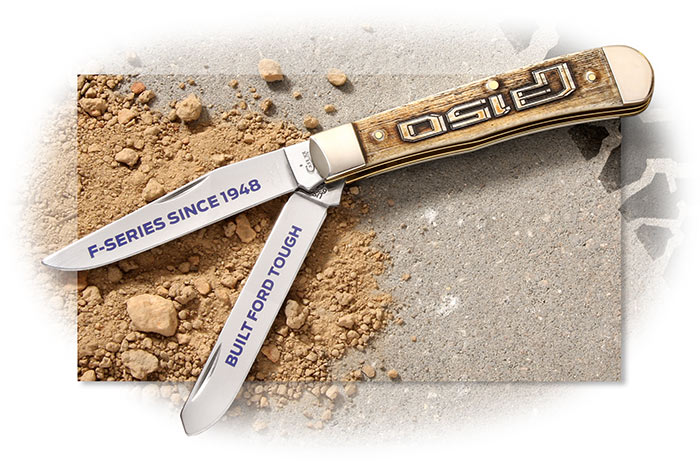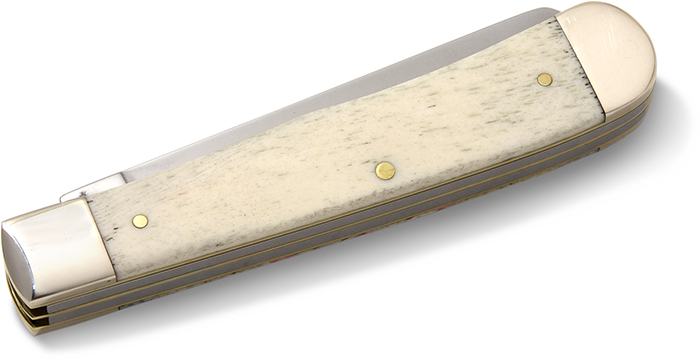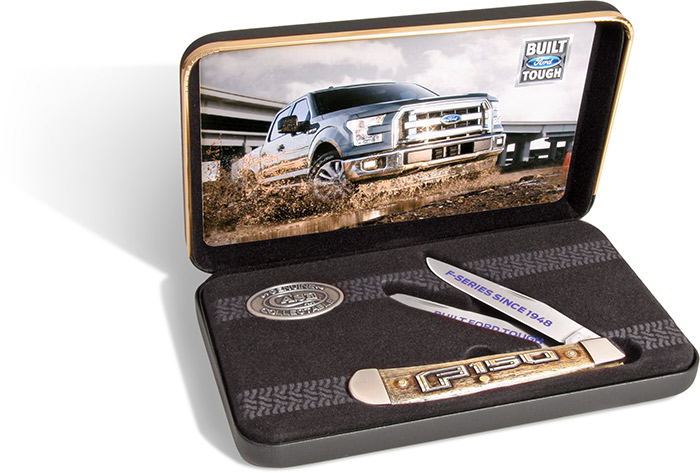 Limited to 200 Pieces
The Ford F-Series pickups are light duty trucks that have been manufactured and marketed by the Ford Motor Company since 1948. The F-150, which debuted in 1975, is the best selling pickup in America.
This Trapper gift set from Case celebrates the introduction of the F Series and the F-150. It is built on Case's standard trapper with Natural Bone handle scales. The obverse side is beautifully laser engraved with F150, and the reverse side is left unembellished. The blades are a 3-1/4" clip point with the words "F-Series since 1948" in blue and a 3-1/4" spey blade with the words "Built Ford Tough" also in blue. Both blades are Case's Tru-sharp surgical stainless at 55-57 Rc. Nickel silver bolsters, caps and brass liners. Ships in a hinged black display box with a very nice full color image of a Ford F-150 in work mode in the lid and a Case Collectible Medallion. Includes a Certificate of Authenticity. Measures 4-1/8" closed. Weighs 3.8 oz. Made in the U.S.A. Suggested retail is $237.10.
Type

Folder

Blade

Clip - Spey

Blade Length

3-1/4" - 3-1/4"

Blade Steel

Tru-Sharp

Rockwell

55-57

Lock

Slip Joint

Bolsters

Nickel Silver

Liners

Brass

Handle

Smooth Bone

Closed Length

4-1/8"

Weight

3.8 oz.

Origin

USA
Case Knives
Finally, the W. R. Case Knife Company seems to be in good hands. The family that has guided the Zippo lighter company through so many successful years has begun to make a difference at their knife company. They have called back from retirement, skilled craftsmen who are teaching the current crop of cutlers. These new Case knives look more like those of the 1950's rather than those of the 1970's and 1980's.