KRUDO Discipline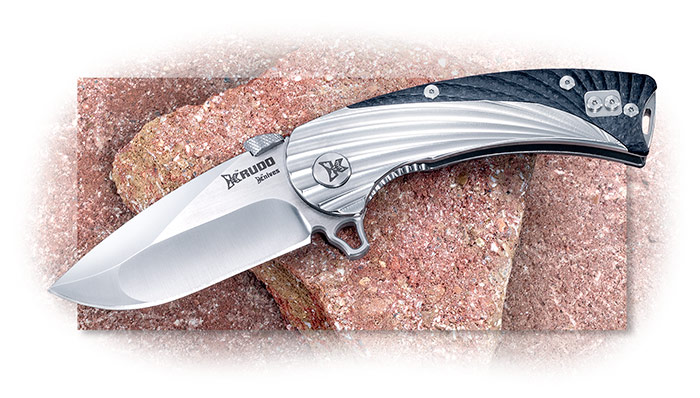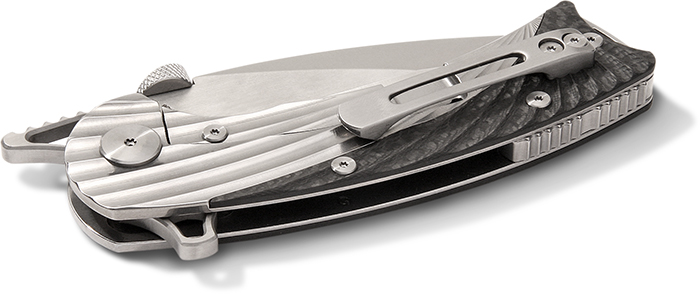 Item #:
KRU-KDCF723
$145.95
As Louis Krudo says, "Welcome to a world of controlled chaos! If you are struggling to manage the unmanageable then you need to add a little Discipline to your life." The Discipline folder, a Louis Krudo design, has a sleek look. The KRUDO Thumb Wedge allows for pocket deployment. Surprisingly fast manual deployment is possible using the flipper. Ceramic ball bearings at the pivot reduce friction, to make using the Discipline a pleasure.
The Discipline has a 3-1⁄4" x 3⁄16" modified drop point blade of 9Cr18MoV stainless at 57-59 Rc. with Louis' graceful lines and curves. He has added Carbon Fiber inlays with a sculpted frame of 420J2 stainless carved in a sunburst pattern. A framelock, it ships with a reversible pocketclip positioned for tip up carry. Measures 4-3⁄4" closed. Weighs 7.5 oz. Made in China. Suggested retail is $165.00.
Type

Folder

Blade

Drop Point

Blade Length

3-1/4"

Blade Steel

9Cr13MoV

Rockwell

57-59

Lock

Frame Lock

Handle

Stainless

Closed Length

4-3/4"

Weight

7.5 oz.

Origin

China
Krudo Knives
I came across KRUDO Knives at the 2016 Blade® Show. When I realized how close their philosophy, enthusiasm for their knives and dedication to producing a quality product was to ours, I decided I needed to offer those knives to our A.G. Russell knife catalog customers.