KaBar TDI Flipper Folder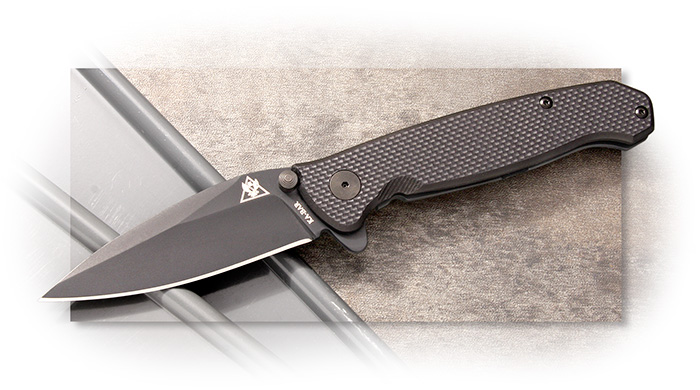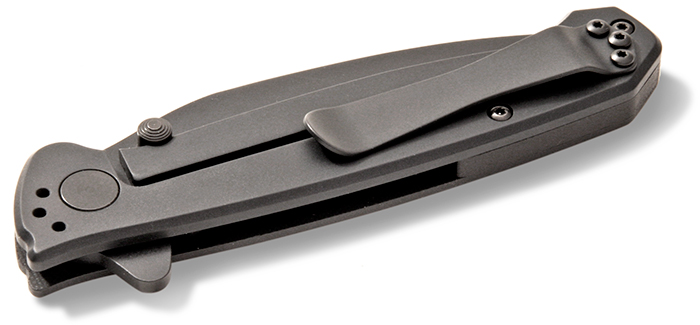 KA-BAR TDI Law Enforcement knives are effective for close-quarters defense. Each one is designed to be easy to draw, sure when gripped and ambidextrous. Designed by John Benner, a 33-year veteran police Lieutenant. While serving as President and Chief Instructor of Tactical Defense Institute, John Benner saw time and time again what he already believed to be true from first-hand experience: In a conflict, fine motor skills deteriorate and gross motor skills are most effective for fending off assailants. Benner then set out to design a low-profile fixed blade knife for law enforcement, military and security personnel that could be drawn quickly and efficiently in times of duress. After more than a year of prototype samples and in-field testing, the Benner-approved TDI knife was put into production.
The same basic principles that founded that first knife were incorporated into all future TDI models, which now features an expansive line of tactical knives.
The TDI Flipper Folder is a lightweight framelock folder with a spearpoint blade. A flipper is present to assist one-handed deployment. Handle is black G-10 and the blade steel is AUS8A. The 3-1/2" spearpoint blade has a hardness of 52-54 Rc. The closed length is 4-3/4". Weighs 4.8 oz. Made in Taiwan. Suggested Retail $67.21.
Type

Folder

Blade

Spear Point

Blade Length

3-1/2"

Finish

Black

Blade Steel

AUS-8A

Rockwell

52-54

Lock

Frame Lock

Handle

G-10

Closed Length

4-3/4"

Clip

Tip-up/Tip-down

Weight

4.8 oz.

Origin

Taiwan
KA-BAR
Soon after its introduction in the mid-1920's, the KA-BAR trademark became widely known and respected. There have been many versions of how the KA-BAR name came to be, but all evidence points to a letter received from a fur trapper. This particular fur trapper's testimonial turned out to be the most significant ever received by the company.
He wrote, in very rough English, that his gun had jammed and that he had therefore relied on his knife to kill a wounded bear that was attacking him. In thanking the company for their quality product the trapper described using his knife to kill the bear. All that was legible of his scrawled writing was "k a bar". The company was so honored by this testimonial that they adopted this phrase and used it as their trademark, KA-BAR.
KA-BAR is best known for their military production knives. They were chosen by the U.S. Marine Corp. as the primary knife producer for World War II. They also have traditional pocket knives, as well as many options for law enforcement.