Zero Tolerance ZT 0452CF Carbon Fiber Sinkevich Flipper Folder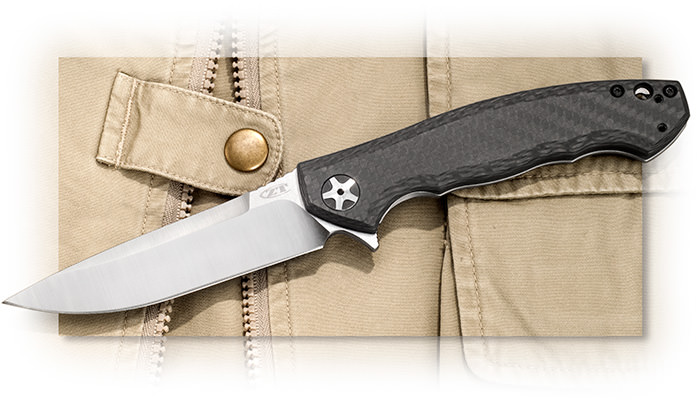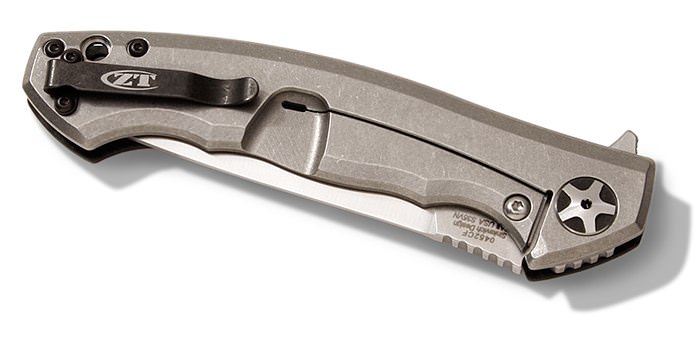 Item #:
KE-ZT452CF
$220.00
To many of us, a good pocketknife is every bit as vital in our daily lives as our cell phone. When you need to open mail, slice an apple for a mid-day snack or cut open a package that cell phone just won't do the job.
Kershaw's new ZT452CF is a knife you will be proud to show off wherever you are. Like the ZT450, this one was based on the ZT0454 designed by Belarusian knifemaker Dimitry Sinkevich that was named the Blade Show 2013 Knife of the Year and was produced by Kershaw in 2014 in a very limited edition.
The 4-1/8" drop point blade is S35VN, a Crucible powder metal, at 59-61 Rc. which is easily sharpened to a razor edge and retains that edge through hours of use. Added niobium and nitrogen helps it resist chipping. The knife opens smoothly utilizing the KVT ball bearing opening system and built in flipper. The obverse side of the handle is carbon fiber and the reverse side is titanium. Frame Lock. The pocket clip is reversible for a left or right-hand tip-up carry. Weighs 4.3 oz. Made in USA. Suggested retail is $275.00.
Type

Folder

Blade

Drop Point

Blade Length

4-1/8″

Blade Steel

S35Vn

Rockwell

59-61

Lock

Frame

Handle

Carbon Fiber/Titanium

Closed Length

5-1/8″

Weight

4.3 oz.

Origin

USA
Zero Tolerance Knives
Zero Tolerance knives has but one motto: We have zero tolerance for anything less than the best. Zero Tolerance knives are made in the U.S.A. and designed for hard use. Often abbreviated ZT knives, these knives have premium steels and tough handle materials. They are typically overbuilt and designed to withstand a lot of abuse. These knives are very popular with military, law enforcement, and first responders such as firefighters and emergency medical personnel. Recently ZT has expanded their line from just tactical knives, to include spring assisted knives, everyday carry folders, and gentlemen's carbon fiber folding knives. Many use ball bearing features and open very smoothly (just be careful if you try to take one apart!). All ZTs are built in Tualatin, Oregon USA. Zero Tolerance is a brand of KAI USA Ltd., who also owns Kershaw Knives.