Kershaw Zero Tolerance 0230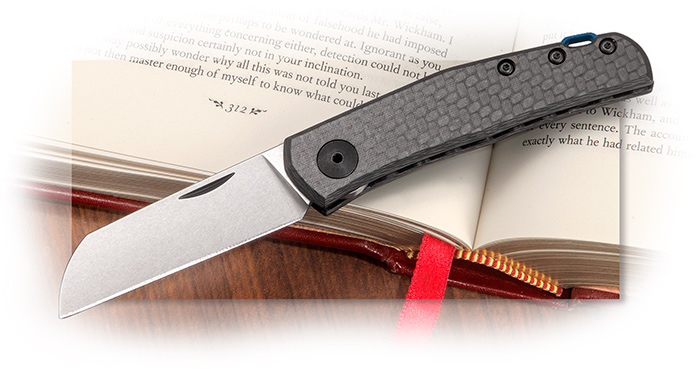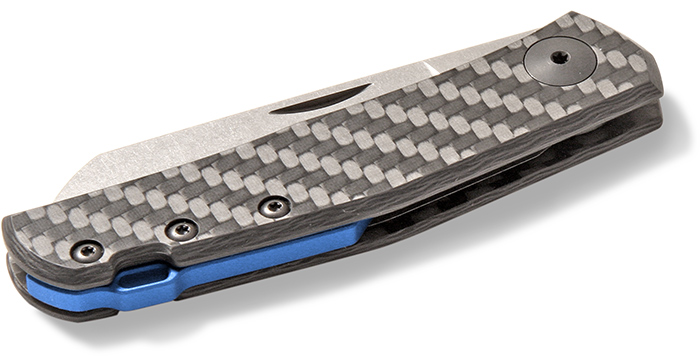 Designed by Jens Anso
This is the first slipjoint made by Kershaw in the Zero Tolerance line. It is a non-locking folder with three detents – one that must be overcome to close the blade, one at the half-stop positon and the third that creates a bias toward closure. To accommodate the ball detents, minimal stainless liners have been nested into the carbon fiber handle sides creating a lightweight, easy carry.
The 2-5/8" sheepsfoot blade is CPM-20CV stainless at 60-62 Rc. with a stonewash finish. This steel provides enhanced toughness and resistance to edge chipping and delivers superior hardness, corrosion resistance, and excellent edge retention. The blue anodized aluminum backspacer has an integrated lanyard attachment. Instead of the Zero Tolerance mark on the obverse side of the blade, ZT has put it on the spine of the blade near the pivot. Measures 3-3/4" closed. Weighs 1.9 oz.. Suggested retail is $225.00. Made in the U.S.A.
Type

Folder

Blade

Sheepsfoot

Blade Length

2-5/8"

Finish

Stonewashed

Blade Steel

CPM-20CV

Rockwell

60-62

Lock

Slip Joint

Handle

Carbon Fiber

Closed Length

3-3/4"

Weight

1.9 oz.

Origin

USA
Zero Tolerance Knives
Zero Tolerance knives has but one motto: We have zero tolerance for anything less than the best. Zero Tolerance knives are made in the U.S.A. and designed for hard use. Often abbreviated ZT knives, these knives have premium steels and tough handle materials. They are typically overbuilt and designed to withstand a lot of abuse. These knives are very popular with military, law enforcement, and first responders such as firefighters and emergency medical personnel. Recently ZT has expanded their line from just tactical knives, to include spring assisted knives, everyday carry folders, and gentlemen's carbon fiber folding knives. Many use ball bearing features and open very smoothly (just be careful if you try to take one apart!). All ZTs are built in Tualatin, Oregon USA. Zero Tolerance is a brand of KAI USA Ltd., who also owns Kershaw Knives.