Kershaw Zero Tolerance Dark 0055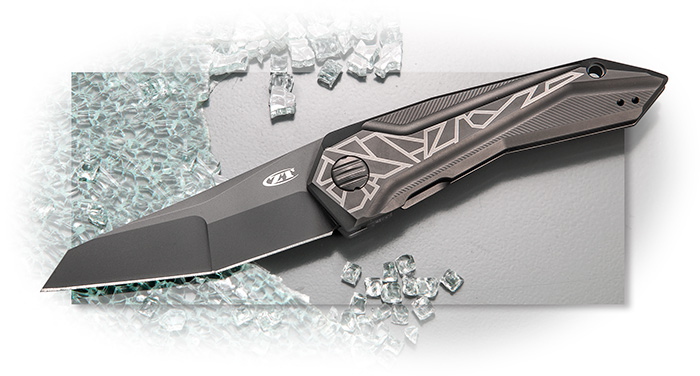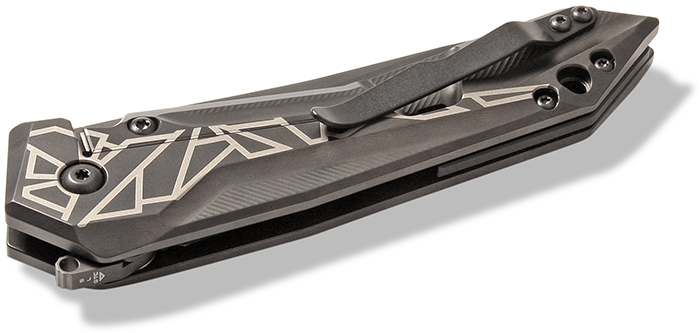 Item #:
KE-ZT55BK
$229.95
Sprint Run - Very Limited
Based on the Airborne folder by Gus T. Cecchini of GTC Knives, the Dark 0055 offers dramatic aerodynamic lines on both blade and handle, and Zero Tolerance's meticulous precision build. The handle and blade are black DLC coated with a dynamic machined pattern on the titanium handle. When closed, the hidden flipper tab is minimal. When you're ready to open the blade simply pull back on the small tab at the pivot. A spring flips the tab up into position. Just pull strongly back on the tab and the blade opens just like any other ZT. Once the blade is open, the tab (flipper) disappears.
The 3-3⁄4" agressively modified tanto blade is CPM-20CV stainless at 60-62 Rc. with 3D machined titanium handles. It's a frame-lock with a hardened steel lockbar insert. The matte black custom backspacer is anodized aluminum. All the hardware is black. Measures 5" closed. Weighs 5.0 oz. Suggested retail is $325.00. Made in the U.S.A.
Type

Folder

Blade

Tanto

Blade Length

3-3/4"

Finish

Black DLC Coated

Blade Steel

CPM-20CV

Rockwell

60-62

Lock

Frame Lock

Handle

Titanium

Closed Length

5"

Clip

4 Position Clip

Weight

5.0 oz.

Origin

USA
Zero Tolerance Knives
Zero Tolerance knives has but one motto: We have zero tolerance for anything less than the best. Zero Tolerance knives are made in the U.S.A. and designed for hard use. Often abbreviated ZT knives, these knives have premium steels and tough handle materials. They are typically overbuilt and designed to withstand a lot of abuse. These knives are very popular with military, law enforcement, and first responders such as firefighters and emergency medical personnel. Recently ZT has expanded their line from just tactical knives, to include spring assisted knives, everyday carry folders, and gentlemen's carbon fiber folding knives. Many use ball bearing features and open very smoothly (just be careful if you try to take one apart!). All ZTs are built in Tualatin, Oregon USA. Zero Tolerance is a brand of KAI USA Ltd., who also owns Kershaw Knives.