Krudo Revolute with Steel Tread Handle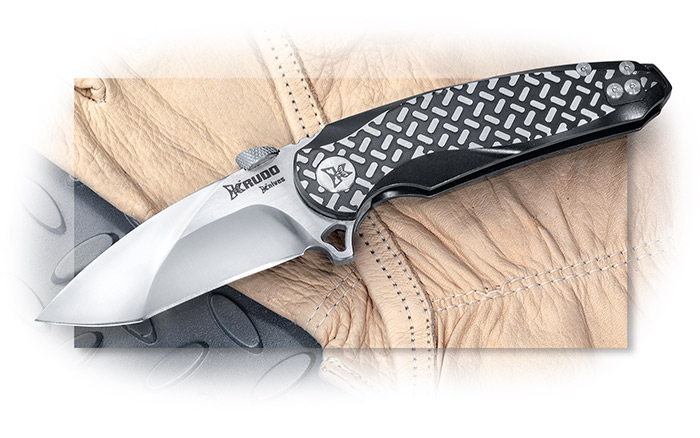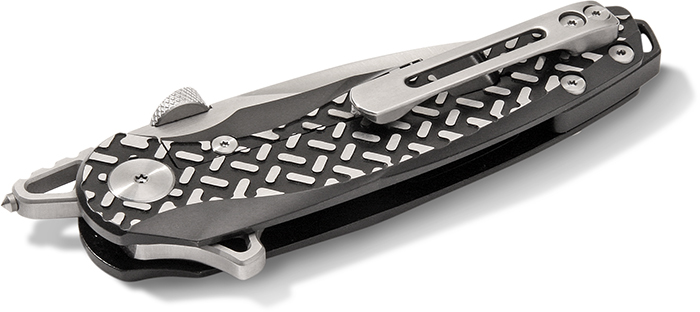 Item #:
KRU-KMAV303
$145.95
The Revolute is based on a limited run fixed blade that Louis Krudo designed in 2015, called Tryst. As an introduction in 2018, he turned the idea into a folding knife creating the Revolute. Truckers, race fans, car enthusiasts, motocross and monster truck aficionados can all enjoy the tight, stay-in-your-hand, raised tread pattern on the 420J2 stainless steel frame. Even if your hand is sweaty or greasy, the Revolute is made to stay put. Attention to detail is the Krudo way; even the edges of the frame are sculpted.
The 3-3⁄8" x 3⁄16" swept back blade is 9Cr18MoV stainless at 57-59 Rc. with a hollow grind on the front portion of the blade's body. A frame-lock, it ships with a reversible pocketclip positioned for tip-up carry. Measures 4-5⁄8" closed. Weighs 7.1 oz. Made in China. Suggested retail is $165.00.
Type

Folder

Blade

Swept Back

Blade Length

3-3/8"

Blade Steel

9Cr13MoV

Rockwell

57-59

Lock

Frame Lock

Closed Length

4-5/8"

Weight

7.1 oz.

Origin

China
Krudo Knives
I came across KRUDO Knives at the 2016 Blade® Show. When I realized how close their philosophy, enthusiasm for their knives and dedication to producing a quality product was to ours, I decided I needed to offer those knives to our A.G. Russell knife catalog customers.