Maserin AM-2 – Lightning Strike Carbon Fiber or Paosantos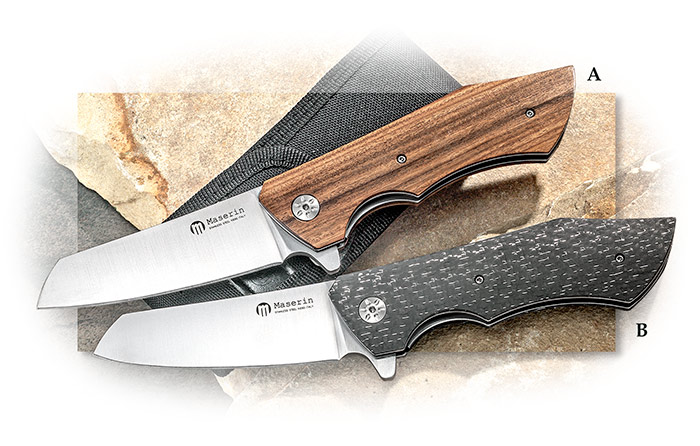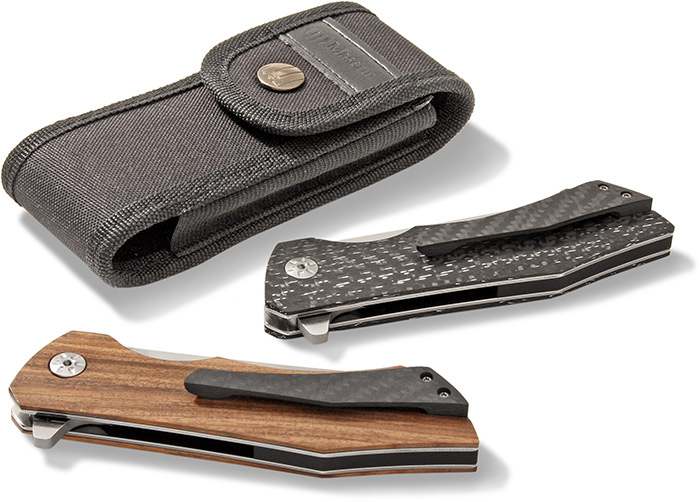 Item #:
MAS-378SA
$189.00
Designed by Attilio Morotti
Italian knifemaker Attilio Morotti has only been making knives since 2002, but his designs have quickly risen to the top. His work has been recognized with the "Master of the Italian Knife" designation in 2007. In 2008, he teamed up with Coltellerie Maserin, one of the top knife manufacturers in Italy, to create production versions of his knives. Located in Maniago, the "city of knives", Maserin has been producing some of the best quality knives on the market for over fifty years.
The AM-2 is a bit beefy to be considered a Gentleman's folder but it is elegant enough to fall into that category. We have chosen to offer it in two handle materials - Paosantos Wood or Silver Lightning Strike Carbon Fiber. The Lightning Strike is traditional carbon fiber with a fine wire mesh of titanium imbedded in it. The 3-5⁄8" modified sheepsfoot blade is Bohler N690 Stainless at 59-60 Rc. The liners are stainless steel with the reverse side liner creating the lock tab. Opens with a flipper. Ships with a single position carbon fiber pocket clip placed for right-handed tip-up carry and a black nylon snapped close pouch. Measures 5" closed. Weighs 5.6 oz. Made in Maniago, Italy.
Option A
Maserin AM-2 – Paosantos Wood
Item #: MAS-378SA $189.00
In Stock
Option B
Maserin AM-2 – Lightning Strike Carbon Fiber
Item #: MAS-378CT $199.00
In Stock
Option A
Maserin AM-2 – Paosantos Wood
Type

Folder

Blade

Sheepsfoot

Blade Length

3-5/8"

Finish

Satin

Blade Steel

N690

Rockwell

59-60

Lock

Liner-style

Liners

Stainless

Handle

Paosantos Wood

Closed Length

5"

Clip

Tip-up

Weight

5.3 oz.

Origin

Italy
Option B
Maserin AM-2 – Lightning Strike Carbon Fiber
Maserin Knives
Maserin was established in 1960. The owners, members of the family who founded it, have built this company on the tradition of the artisan blacksmiths who were the reason Maniago became known as the "city of the knives". Maserin ®, and Maniago in general, has modernized their knife making processes using laser, CNC, and other current technology, while maintaining high quality and building on traditional models, many of which they continue to produce. In Maniago, they are responding to the challenge of market globalization by finding ways to keep new generations interested. They continue to exhibit an entrepreneurial spirit, new marketing strategies, and a constant improvement of production standards.