Maserin Nimrod - Carbon Fiber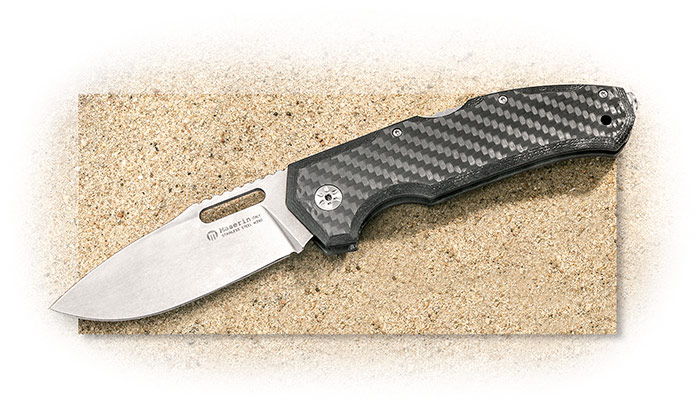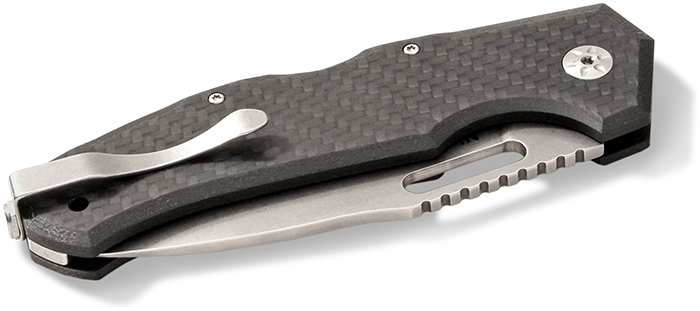 Item #:
MAS-480CF
$165.00
Designed by Tommaso Rumici
Nimrod was a descendant of Ham, represented in the Bible in the book of Genesis as a mighty hunter and a king of Shinar. Italian knifemaker Tommaso Rumici has used this name to represent his second collaboration with Maserin. Coltellerie Maserin is one of the top knife manufacturers in Italy. Located in Maniago, the "city of knives", they produce some of the best quality knives on the market today.
The Maserin Nimrod is a large folder with a 3-1⁄2" drop point blade of Bohler M390 stainless at 59-60 Rc., with a stonewashed finish. Available from A.G. Russell™ Knives with either carbon fiber. Opens with a traditional thumb slot. The locking mechanism is a lockback with the thumb release positioned mid-way between the pivot and butt ends. Has a glass breaker tip at the butt end and a reversible pocket clip placed for tip-up carry. Measures 5-1⁄4" closed. Weighs 4.8 oz. Made in Maniago, Italy.
Type

Folder

Blade

Drop Point

Blade Length

3-1/2"

Finish

Stonewashed

Blade Steel

M390

Rockwell

59-60

Lock

Mid-Lock

Handle

Carbon Fiber

Closed Length

5-1/4"

Clip

Reversible/Tip-Up

Weight

4.8 oz.

Origin

Italy
Maserin Knives
Maserin was established in 1960. The owners, members of the family who founded it, have built this company on the tradition of the artisan blacksmiths who were the reason Maniago became known as the "city of the knives". Maserin ®, and Maniago in general, has modernized their knife making processes using laser, CNC, and other current technology, while maintaining high quality and building on traditional models, many of which they continue to produce. In Maniago, they are responding to the challenge of market globalization by finding ways to keep new generations interested. They continue to exhibit an entrepreneurial spirit, new marketing strategies, and a constant improvement of production standards.