Roper Viper Stockman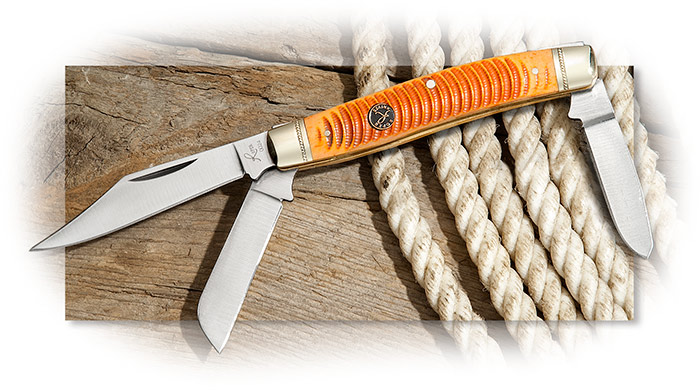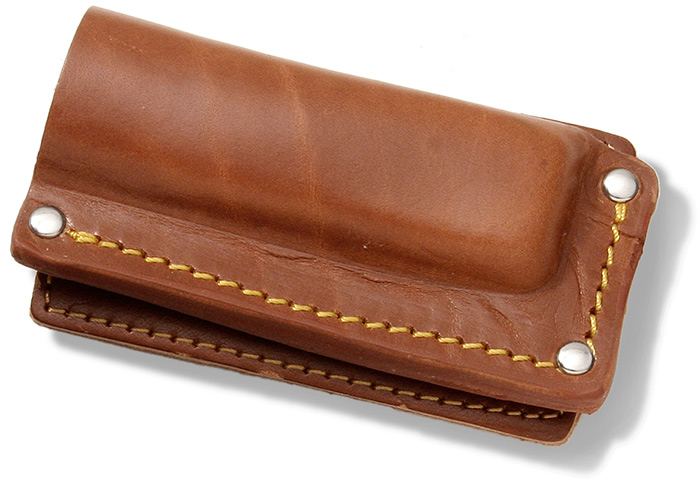 The Belt Pouch is Available Only from A.G. Russell™
Many of our customers have requested that we offer pocketknives with Carbon Steel blades. That is not so easy to accomplish today. There are very few factories that still have the capability to heat treat these steels. We have been searching for knives with carbon steel blades that meet our quality standards for several years. Based on our extensive inspection of these Roper folders, the quality we were looking for is there. Roper is also providing a leather pouch that will hold the knife in either a vertical or a horizontal position on your belt, an addition you will find only at A.G. Russell™ Knives.
These knives are what you might have found in your Granddad's pocket. Made from tough 1065 Carbon Steel at 58-60 Rc., they will hold an edge longer and will be easier to re-sharpen, than modern day stainless steels. You can dig out your granddad's old Arkansas Stone and keep them sharp the old fashioned way. Be prepared to take more care with your blade though to keep it from staining and rusting. We suggest using our Rust Free™ after use (RF125).
The handle scales are brown Viper Jigged Bone. A brown sheath is included.
Option A
Roper Viper Stockman brown
Measures 3-7/8" closed with a 2-7/8" clip point, a 2-1/4" sheepsfoot and a 2" spey blade. Weighs 2.9 oz. Made in China.
Item #: ROP-11VBN $29.95
LOW STOCK
Option A
Roper Viper Stockman brown
Type

Fixed

Blade

Clip - Sheepsfoot - Spey

Blade Length

2-7/8″ - 2-1/4″ - 2″

Blade Steel

1065 Carbon Steel

Rockwell

58-60

Lock

Slip Joint

Pattern

Stockman

Handle

Jigged Bone

Closed Length

3-7/8″

Weight

2.9 oz.

Origin

China
Roper Knives
Roper Knives are really attractive and very well made knives despite their low price. Every Roper knife is designed to be used and carried on a daily basis and performs effectively. Roper Knives offers some rather unique designs while still managing to maintain a certain traditional style and feel.