SOG Power Play nylon sheath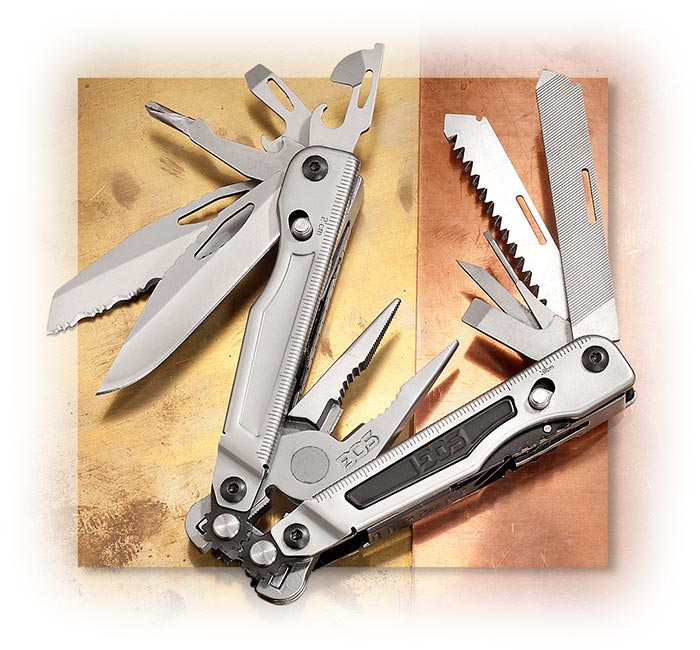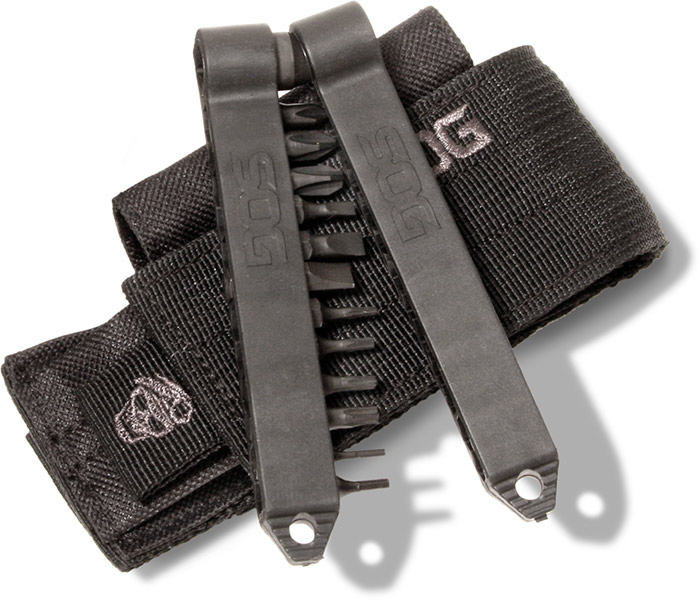 Item #:
SOG-PX1001N
$62.95
Compact, comfortable, and feature-rich, the PowerPlay puts many often-used tools into a small, pocketable multi-tool. Equipped with pliers powered by Compound Leverage, the jaws of the PowerPlay has double the grasping power for increased grip and reduced slippage.
The PowerPlay also features a 2-7/8" plain edge and a 2-7/8" fully serrated blade of 420 stainless at 57-58 Rc. Both can be easily accessed with one hand without opening the tool and both lock in the open position. This gives easy access to the frequently used blades for cutting and slicing. Open the handles to reveal the pliers head and in one handle a saw and a file, both which lock in the open position. Other tools include a ruler in inches and one in cm, awl, four flat edge screwdrivers, a Phillips screwdriver, a bottle opener and a can opener. When the tool is closed, a centered hex bit driver is conveniently located at the pivot end of the tool for comfortable to use. Available in a nylon belt sheath with a twelve piece hex bit set and a ¼" bit driver. Suggested retail is $80.00. The tool measures 4-1/8" closed. Weighs 8.1 oz. Made in China.
SOG Knives
Any time you are considering SOG knives, you are looking at some of the most popular knives made in the late 20th Century. Spencer Frazer has been enormously successful because he is a business man, he insists on quality, and he has come up with some outrageous designs that really pleased a lot of knife people.