Spyderco Endura 4 - Green FRN - Plain Edge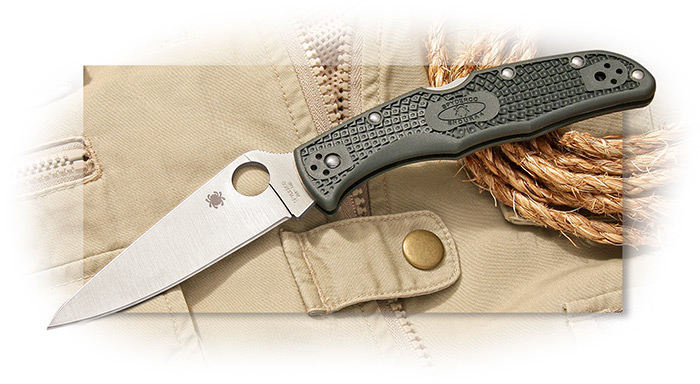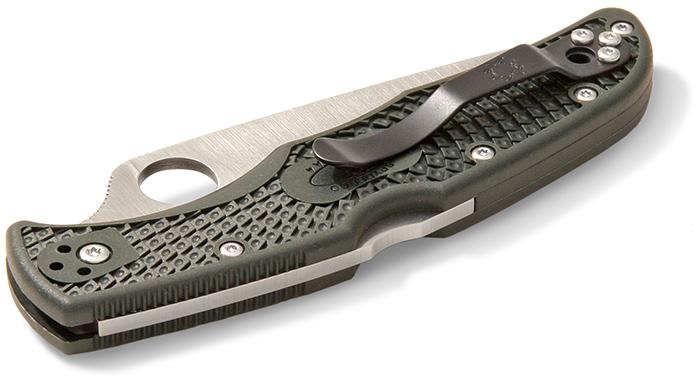 Item #:
SPC10PGRE
$139.95
Based on the background green found in the U.S. Army's Digital Cammo, the military foliage green Endura4 is designed for both military professionals and civilians. The color is a shade-shifting mix of gray and green that effectively disappears into its surroundings. Spyderco offers this new handle color option on the revamped Endura4 with screw construction making cleaning and adjusting easier. Their fiberglass reinforced nylon handles come molded with Bi-Directional Texturing® for traction and improved ergonomics. Inside the handle dual skeletonized stainless steel liners make the knife stronger without adding weight and create an anchor that external and internal components attach through, adding more sturdiness and rigidity. Their 3-3/4" blades are flat saber-ground with a stronger tip, combo edge, and larger 13mm opening hole available in ZDP-189 @ 64 Rc. Added to the blade's spine is slip resistant jimping. Phosphor bronze washers smooth out the open/close action and the clip is upgraded to a four-way tip-up, tip-down, left- or right-handed clip. Measures 5" closed and weighs 3.6 oz. Made in Japan.
Suggested retail is $199.50.
Type

Folder

Blade

Leaf Shaped

Blade Length

3-3/4

Blade Steel

ZDP-189

Rockwell

64

Lock

Lockback

Handle

FRN

Closed Length

5

Clip

Removable/Reversible

Weight

3.6 oz.

Origin

Japan
Spyderco
In 1981, Spyderco ventured into the world of knife making by introducing their first folding knife, the C01 Worker. This knife was the first in the industry to feature a round hole in the blade design that allowed for fast, one-hand opening, now the company's trademark, and the first to feature a pocket clip. The trademarked round hole is the most recognizable feature of a Spyderco knife and it facilitates the easy opening and closing of these knives with one hand while also offering convenient access and maximum control while opening as well as accommodating large, small or gloved hands.
Spyderco's recognizable appearance is a result of designing ergonomically functional tools rather than applying lipstick and nylons to a pocketknife. Spyderco's knives may look unusual, but they will never be called unusable or undependable. When you purchase a Spyderco knife, you are buying a high quality reliable cutting tool that was designed and manufactured for peak performance and ergonomic comfort.