Spyderco Meerkat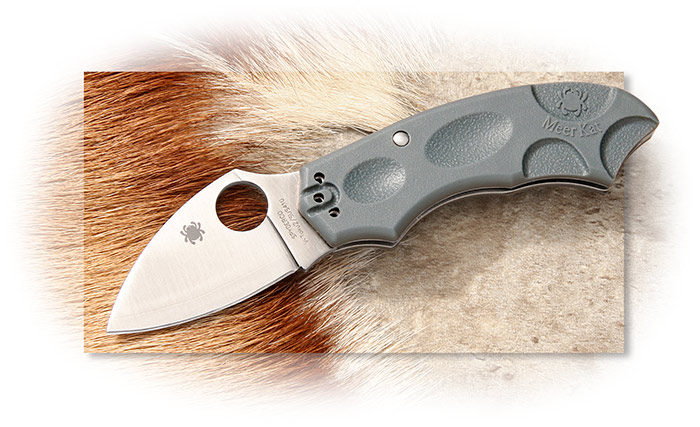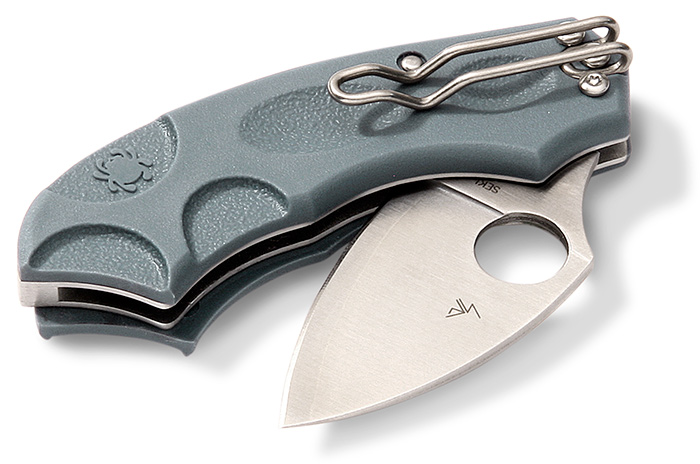 The Spyderco Meerkat is a diminutive, yet extremely capable folding knife with a secret—its unusual Phantom Lock™ mechanism. Completely hidden within the Meerkat's handle, this novel mechanism locks the blade securely open when in use. To close the blade, pivot the handle scales in opposite directions to release the lock.
To make this limited-edition Sprint Run™ expression of the Meerkat even more unique, it features a three-layer laminated blade with a V-Toku2 tool steel core flanked by SUS410 stainless steel outer layers. Japanese steel made with Swedish iron ore, V-Toku2's advanced alloy composition is enriched with tungsten, vanadium, and chromium, and is renowned for its extreme toughness at high hardness. Like all Spyderco's Sprint Run models featuring this elite blade material, this knife showcases fiberglass-reinforced-nylon (FRN) handle scales injection molded in the signature blue-gray color of this elite series.
A remarkable combination of unique lock technology and an ultra-high-performance blade steel, the Meerkat V-Toku2 includes a reversible wire clip that supports ambidextrous tip-down carry.
The drop point blade measures 2" and the closed length is 3-1/4". Weighs 2.4 oz. Made in Japan. Suggested Retail $145.00.
Type

Folder

Blade

Drop Point

Blade Length

2"

Finish

Satin

Blade Steel

V-Toky2/SUS410

Lock

Phantom Lock

Liners

Stainless

Handle

FRN

Closed Length

3-1/4"

Clip

Reversible/Tip-Down

Weight

2.4 oz.

Origin

Japan
Spyderco
In 1981, Spyderco ventured into the world of knife making by introducing their first folding knife, the C01 Worker. This knife was the first in the industry to feature a round hole in the blade design that allowed for fast, one-hand opening, now the company's trademark, and the first to feature a pocket clip. The trademarked round hole is the most recognizable feature of a Spyderco knife and it facilitates the easy opening and closing of these knives with one hand while also offering convenient access and maximum control while opening as well as accommodating large, small or gloved hands.
Spyderco's recognizable appearance is a result of designing ergonomically functional tools rather than applying lipstick and nylons to a pocketknife. Spyderco's knives may look unusual, but they will never be called unusable or undependable. When you purchase a Spyderco knife, you are buying a high quality reliable cutting tool that was designed and manufactured for peak performance and ergonomic comfort.