Swiss Army Rescue Tool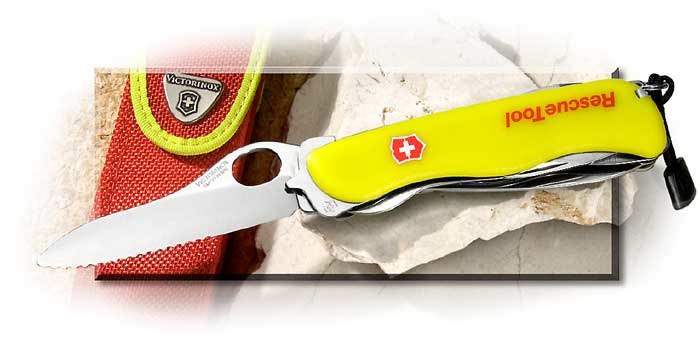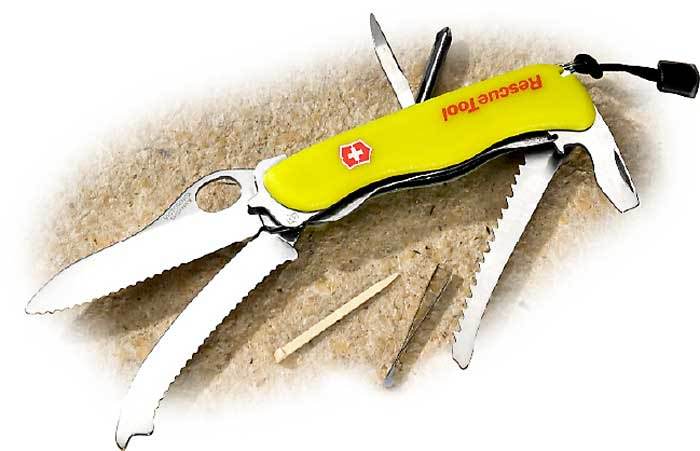 Swiss Army knives are carried on belts, in purses and in pockets all over the world. It is probably one of the most recognized brands known today. For the Swiss Army Rescue Tool, Victorinox worked in close collaboration with rescue and safety services to design the best possible rescue tool. It was awarded the 2007 Knife of the Year at the IWA International Sporting Goods show in Nuremburg, Germany.
The tool weighs 5.9 oz. and measures 4-3/8" closed and 11-1/4" fully opened. The handles grips are luminescent yellow molded nylon for easy visibility and the tools are stainless steel. Features include: large locking blade, Phillips screwdriver, removable window breaker, crate opener, bottle opener, wire stripper, reamer/punch, tweezers, toothpick, removable disc saw for shatterproof glass and nylon belt pouch.
Suggested retail $97.00.
Type

Rescue Tool

Handle

Luminescent Yellow Nylon

Closed Length

4-3/8"

Weight

5.9 oz

Sheath

Nylon Belt Pouch

Origin

Switzerland
Swiss Army (Victorinox)
Carl Elsener invented the Swiss Army Knife in 1891. It is over 100 years old. Over 34,000 pocket tools with the distinctive Swiss cross leave the factory in central Switzerland each day. Ninety percent are for export to over 100 different countries and serve as ambassadors for Switzerland. When your child is just reaching the maturity required to use sharp objects, Swiss Army knives make excellent starter knives.