The Original Classic Woodman's Pal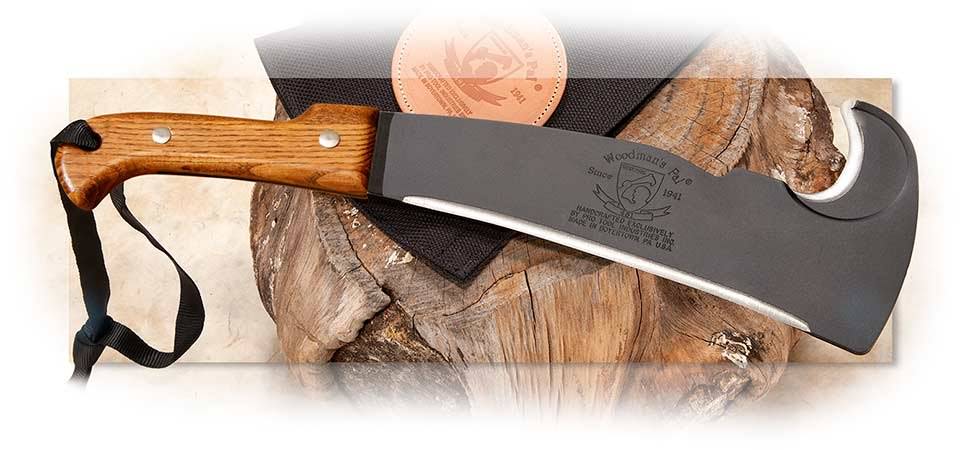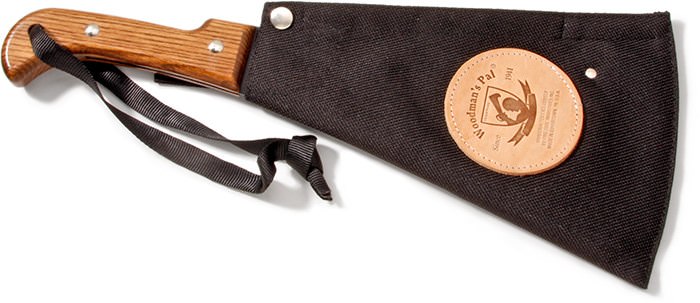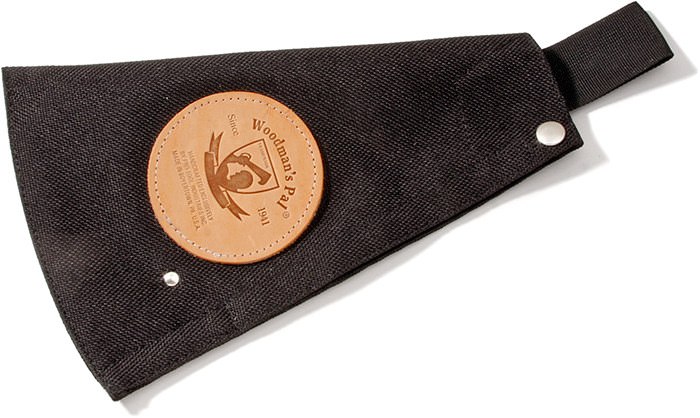 Since 1941, military personnel, hunters, campers, survivalists, surveyors and many others have carried and used the Woodman's Pal. Made entirely of American materials and crafted with 23 meticulous hand operations by Pennsylvania workers, the Woodman's Pal is a 100% U.S.A. product. You can use it as a brush hook, machete, knife, shovel or axe. The uses are nearly endless - blaze a trail, trim, prune, or build your duck blind.
The Woodman's Pal Classic is virtually unchanged from the original with the exception of the removal of the guard and the change from the leather washer handle to a hardwood handle. The 10-1/2" blade is SAE1075 cold rolled spring steel hardened to 47 Rc. with a unique sickle hook. The blade will cut branches up to 1-1/2" in diameter with a single stroke. Measures 16-1/2" overall and weighs 1 lb. 6.7 oz. Ships with a black nylon sheath. Made in the U.S.A.
Type

Axes

Blade

Axe - Sickle Hook

Blade Length

10-1/2″

Blade Steel

SAE1075

Rockwell

47

Handle

Hardwood

Overall Length

16-1/2″

Weight

1 lb. 6.7 oz.

Sheath

Nylon

Origin

USA
Other
This Brand is for Products that do not have a larger brand.