W.R. Case & Sons Smooth White Synthetic Trapper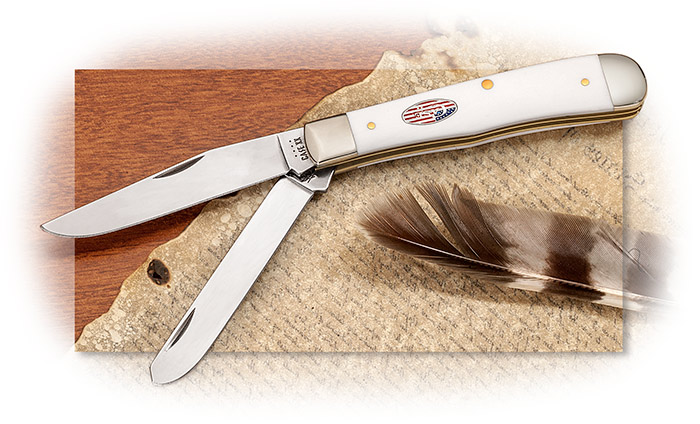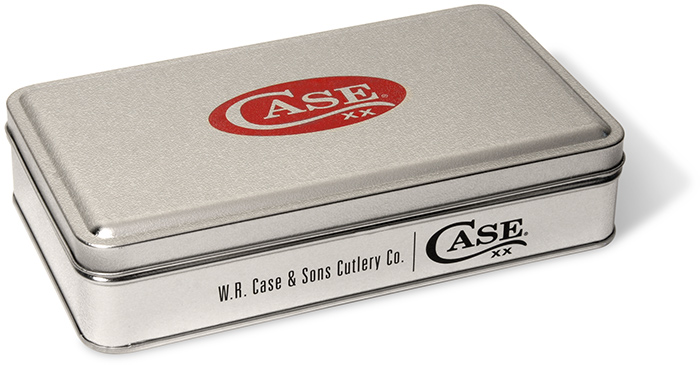 Item #:
CS-SH71221
$64.95
S.H.O.T. Show Special
Each year at the S.H.O.T. Show in Las Vegas, manufacturers present their latest products. Normally we have a team that attends that show to look over new knives. In January 2021, the S.H.O.T. Show was held virtually due to COVID restrictions. Like many others, we had to adapt to new ways of selecting knives. Case, as they have for many years, offered show specials. We were given a short window to place our orders for those knives during, and shortly after, the normal time for the show.
One of the specials is this trapper with smooth white synthetic handle scales. Because the quantity is so limited, this knife is a very desirable collector piece.
The blades, a 3-1/4" clip point and a 3-1/4" spey blade, are both of Case's own mirror polished Tru-Sharp surgical stainless steel at 54-57 Rc. The nickel silver bolsters, stars and stripes inlay and brass liners really enhance the cool white colored handle scales. It is a slip joint - blades do not lock. Includes a metal gift tin. Measures 4-1/8" closed. Weighs 3.6 oz. Made in the U.S.A.
Type

Folder

Blade

Clip - Spey

Blade Length

3-1/4" - 3-1/4"

Finish

Mirror Polish

Blade Steel

Tru-Sharp

Rockwell

54-57

Lock

Slip Joint

Bolsters

Nickel Silver

Liners

Brass

Handle

Synthetic

Closed Length

4-1/8"

Weight

3.6 oz.

Sheath

Metal Tin

Origin

USA
Case Knives
Finally, the W. R. Case Knife Company seems to be in good hands. The family that has guided the Zippo lighter company through so many successful years has begun to make a difference at their knife company. They have called back from retirement, skilled craftsmen who are teaching the current crop of cutlers. These new Case knives look more like those of the 1950's rather than those of the 1970's and 1980's.