Zero Tolerance Model 562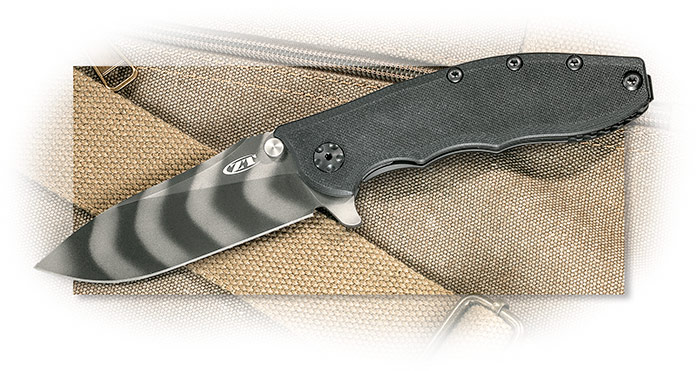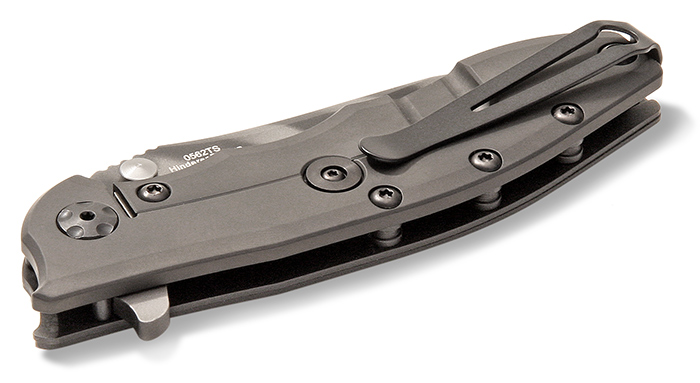 Item #:
KE-ZT562TS
$260.00
Tigerstrip Sprint Run
Zero Tolerance and Rick Hinderer teamed up in 2017 to build the ZT0562 with the exclusive Hinderer "slicer" blade grind. This sprint run of that knife has been updated with 20CV stainless at 60-62 Rc. with a tigerstrip patterned Tungsten DLC coating, and a black DLC reverse handle side and obverse side liner.
The 3-5⁄8" blade opens with a flipper and moves out of the handle on a smooth KVT ball-bearing opening system. A washer with caged ball bearings surrounds the pivot and makes opening the knife nearly frictionless; just pull back on the flipper, add a roll of the wrist and the 0562 is ready for action.
The handle has a black G-10 scale on the front and a black DLC coated titanium scale on the reverse side. For secure lock up during use, ZT uses a frame lock with hardened steel lockbar inserts and a lockbar stabilizer so the lock won't overextend.
The unique pocketclip is reversible (left/right) and enables extra-deep carry in the pocket. 3-5⁄8" modified drop point blade. Measures 4-7⁄8" closed. Weighs 5.4 oz. Made in the U.S.A. Suggested Retail is $325.00.
Type

Folder

Blade

Drop Point

Blade Length

3-5/8"

Finish

DLC Coated

Blade Steel

CPM-20CV

Rockwell

60-62

Lock

Frame Lock

Handle

G-10

Closed Length

4-7/8"

Clip

Reversible/Tip-Up

Weight

5.4 oz.

Origin

USA
Zero Tolerance Knives
Zero Tolerance knives has but one motto: We have zero tolerance for anything less than the best. Zero Tolerance knives are made in the U.S.A. and designed for hard use. Often abbreviated ZT knives, these knives have premium steels and tough handle materials. They are typically overbuilt and designed to withstand a lot of abuse. These knives are very popular with military, law enforcement, and first responders such as firefighters and emergency medical personnel. Recently ZT has expanded their line from just tactical knives, to include spring assisted knives, everyday carry folders, and gentlemen's carbon fiber folding knives. Many use ball bearing features and open very smoothly (just be careful if you try to take one apart!). All ZTs are built in Tualatin, Oregon USA. Zero Tolerance is a brand of KAI USA Ltd., who also owns Kershaw Knives.