Browse Knives
Welcome to A.G. Russell Knives
Welcome to A.G. Russell Knives! My name is A.G. Russell III, and I founded this company over 50 years ago. My wife Goldie is the president of this company, and together the both of us are deeply involved in the knife community in the U.S.A.
Our goal is to provide you with quality knives for a reasonable price. And I mean quality. All our knives are inspected right here at our headquarters in Rogers, Arkansas. Our brands are A.G. Russell, Cattaraugus, A.G. Russell Shopmade Morseth, as well as our newest brand, the War Eagle Blades.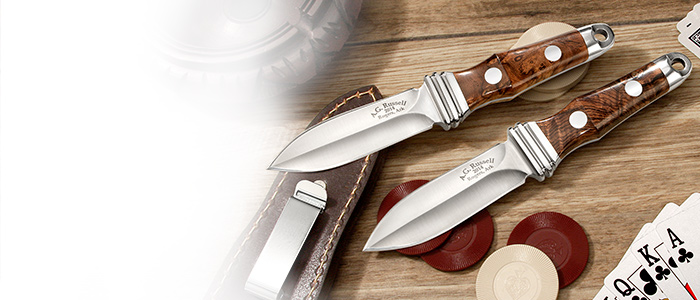 ​
News: Brand New Website!
We have redone our website to make it better. We are improving the site's navigation and check out process, and your account will remember more addresses for you, as well as have even tighter security. In the future we will have updated Knife Encyclopedia articles for you, as well as new knife filters to make finding the right knife easier.
Let us know what you think of our new website. Do you have any suggestions? Have you had any technical difficulties? Use our Contact Us form to tell us. Thank you so much for your feedback!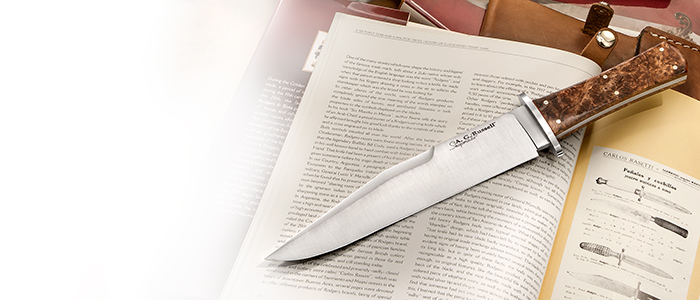 A Great Guarantee
Our promise to you is satisfaction guaranteed. If you aren't satisfied, send it back. We will replace it, exchange it, or, if necessary, refund it. We'll be honest with you, and we appreciate customers who are honest with us.
Click on Knives to start browsing our large selection of knives.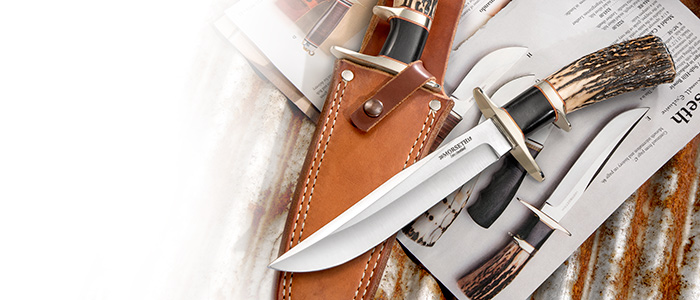 Previous
Next
From Our Customers
"Your customer service was wonderful! The lady who took my order was very pleasant. I was surprised to hear a thump on my porch to find the knife had been delivered already. The knife is the Randall Model 1 Fighting Knife with a 6" blade and stag handle arrived in perfect condition. I have always wanted a Model 1, and to find it in the

Cutting Edge catalog

at a great price was amazing. I can't wait to see what I find in the next catalog. I was totally pleased with how I was treated in my dealings with your company. Thank you so much."
"Fantastic customer service. I had a couple question about shipping to Canada. Amy and Judy both answered my questions and were very friendly and professional. This is my first time doing business with AG Russell. And I would confidently do so again! "