Browse Knives
Welcome to A.G. Russell Knives
Welcome to A.G. Russell Knives! My name is A.G. Russell III, and I founded this company over 50 years ago. My wife Goldie is the president of this company, and together the both of us are deeply involved in the knife community in the U.S.A.
Our goal is to provide you with quality knives for a reasonable price. And I mean quality. All our knives are inspected right here at our headquarters in Rogers, Arkansas. Our brands are A.G. Russell, Cattaraugus, A.G. Russell Shopmade Morseth, as well as our newest brand, the War Eagle Blades.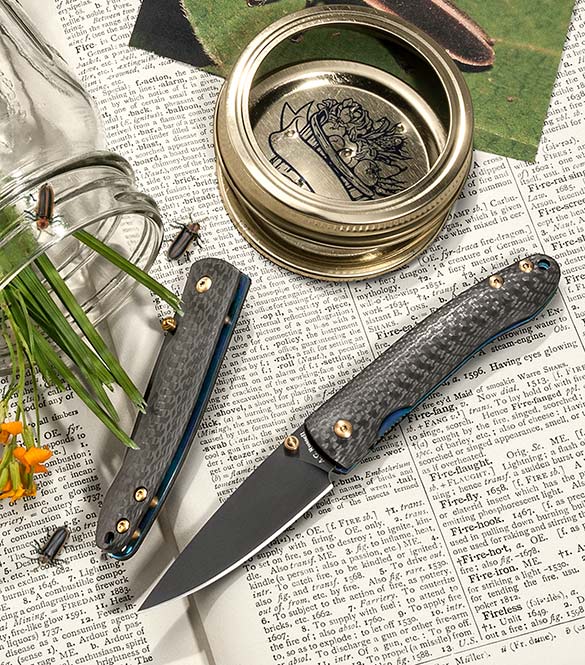 ​
History of A.G. Russell
If you are curious to learn a little bit more about A.G. Russell Knives, this video is a great place to start. You can learn about A.G.'s origins, from being born in Arkansas, to moving around with his military father, moving to California, and coming back. The video also talks about the start of the Knife Makers Guild, the start of the Knife Collector's Club, as well as our origins as a company.
We have been in the knife business for over 50 years and have always endeavored to provide quality since the beginning. We are so confident about our quality, we offer satisfaction guaranteed on all your knife purchases through us. If you want to learn more about our history, take a look at our About Us pages.
A Great Guarantee
Our promise to you is satisfaction guaranteed. If you aren't satisfied, send it back. We will replace it, exchange it, or, if necessary, refund it. We'll be honest with you, and we appreciate customers who are honest with us.
Click on Knives to start browsing our large selection of knives.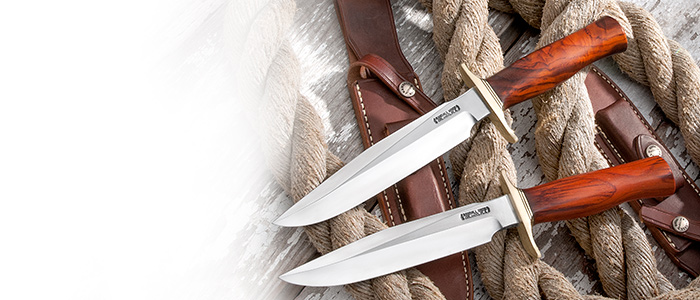 From Our Customers
"I love it. (

A.G. Russell Folding Cook's Knife II

). I have been using it at home for all food prep duties while I get to know it. I bought it to take with me on the road as about six months of the year I'm away from home teaching workshops. I stay in apartments or hotels and one of the disadvantages of this experience is that they never supply a decent knife for food prep. The

A.G. Russell folding cook's knife

fits this need perfectly. It was extremely sharp out-of-the-box and I will be using my usual tools to maintain that edge. The depth of the blade means that cutting vegetables is easy and your knuckles are protected. The length of the blade is adequate to anything I've had to tackle so far. The handle is comfortable to use, the blade has a sufficient curve on it so that items like coriander and parsley can be minced by rocking, and the thickness of the blade means that it cuts cheese more easily than a knife with a thicker back. "
"Dear A.G. -- Over the years I have purchased at least a dozen knives from you, and I have to say that my favorite is my most recent purchase, the carbon fiber-handle Light'n Bug. Well done, A. G. and Goldie! "
" I have purchased many items from you. The

War Egle Locking Liner Folder

has become my favorite folder. The blade is excellent and the overall quality of the knife is outstanding. Unlike many folders that have a finger guard/ flipper/ protrusion in the area of the hinge, this knife is smooth and does not dig into my hand when grasping to remove from pocket. "