Buck 112 Ranger LT Knife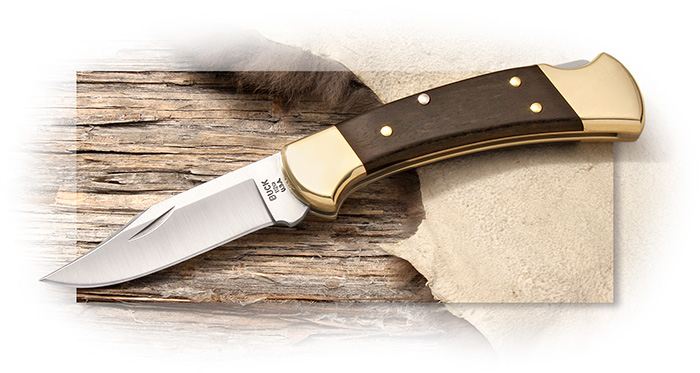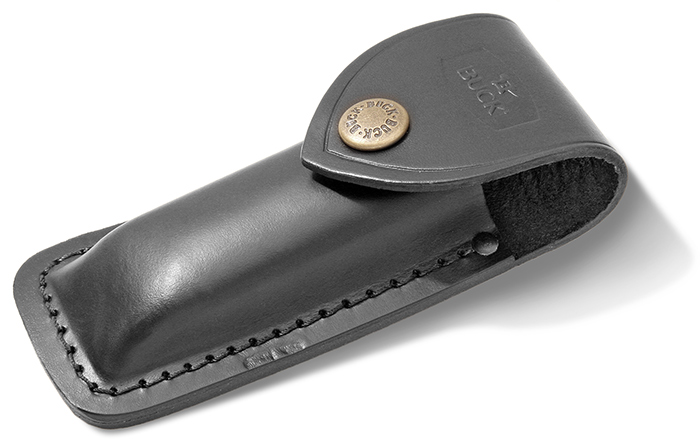 From the manufacturer:
It all began with the 110 Folding Hunter. The 110 could be found on a lot of sailor's belts in the Navy. One day, a couple of soldiers got into a fight and the 110 Folding Hunter was used. As a result, the captain issued a decree that knives carried could not have a blade length of a certain size. The 110 ended up being too long, so Buck Knives took the initiative and created the Ranger, a smaller version of the 110. The 112 is another traditional favorite.
A modern twist to the Ranger, the new version closely resembles the well-built Ranger but with a decrease in weight, making this version easy to carry. Utilizing the same famous steel and brass bolster the handles were replaced with a lightweight cerlicam ebony to reduce weight while maintaining the same quality and rigidity.
The 3" clip point style blade is made from 420HC stainless steel with a hardness of 58-60 Rc. and has a satin finish. Measures 4-1/4" closed and weighs 6.1 oz. Made in the USA. Suggested retail $77.00.
Type

Folder

Blade

Clip Point

Blade Length

3"

Finish

Satin

Blade Steel

420HC

Rockwell

58-60

Lock

Lockback

Bolsters

Brass

Liners

Brass

Handle

Ebony

Closed Length

4-1/4"

Weight

6.1 oz.

Origin

USA
Buck Knives
Buck Knives has been around for a very long time. In fact, Buck Knives was just switching from handmade knives out of a Southern California Garage to factory made knives about the same time we began the A.G. Russell ™ Knife mail order business. Over the past half century buck has become one of the largest and most important knife companies in the world. They are so well known, in some parts of the country pocketknives are referred to as "Buck Knives."