Benchmade Full Immunity Woodland Green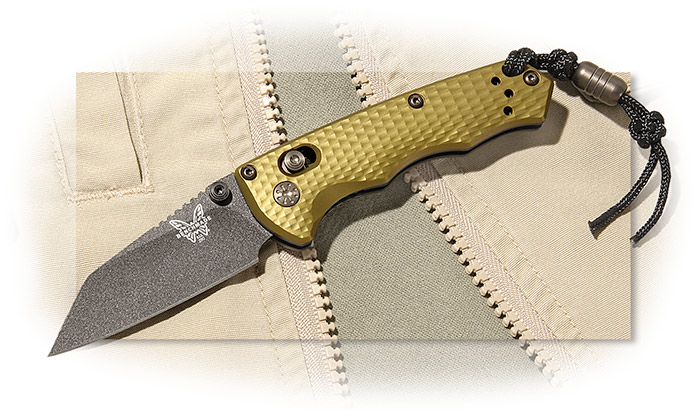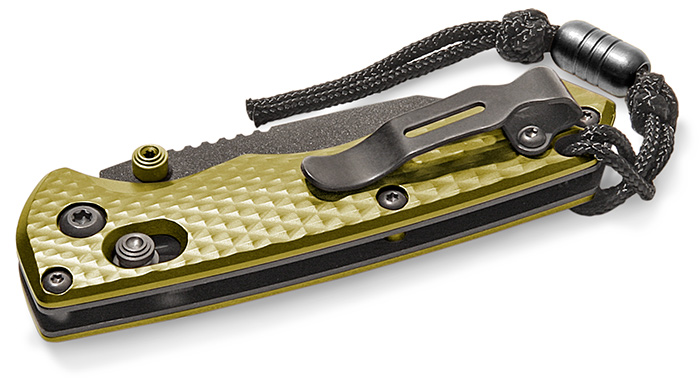 Item #:
BE-290BK-2
$270.00
A brand new model from Benchmade. The Immunity series was designed after requests came from federal employees who are restricted from carrying a blade over 2-1/2" in most federal buildings. Many jurisdictions have blade length restrictions on manual folders. The Wharnecliffe blade measures 2-1/2" with a Cobalt black finish. The CPM-M4 blade steels has outstanding edge retention which supports the ultra- fine point of the blade. This is effective as both a utility blade and for self-defense as it focuses all of the knife's cutting force to the needle thin tip.
The handle measures 3-1/2" closed. The Woodland Green anodized aluminum handle has black finished stainless steel liners and all black hardware. The black coated pocket clip is positioned tip-up and is reversible for left or right hand carry. The included lanyard extends the handle giving this small knife a full grip that is easy to access. Anyone looking for a small, easy-to-conceal folder or auto that is effective for both daily utility and as a backup edged weapon in non- permissive environments needs to look no further. Weighs 2.3 oz. Made in the U.S.A. Suggested Retail $300.00.
Type

Folder

Blade

Wharncliffe

Blade Length

2-1/2"

Finish

Cobalt Black

Blade Steel

CPM-M4

Rockwell

62-64

Lock

Axis

Liners

Stainless

Handle

Anodized Aluminum

Closed Length

3-1/2"

Clip

Reversible/Tip-Up

Weight

2.3 oz.

Origin

USA
Benchmade Knives
Benchmade is an excellent company making excellent, premium knives. They have a very loyal customer base, and you can always count on the quality of a Benchmade. They employ a simple philosophy - "Make it cool, make it solid, make it happen, and definitely make it Benchmade." They are on the cutting edge of all the advanced machining technologies, and are always researching how to improve their manufacturing process. Benchmade knives offer free lifetime sharpening, and they never use less than premium steels.