Benchmade Griptillian S30V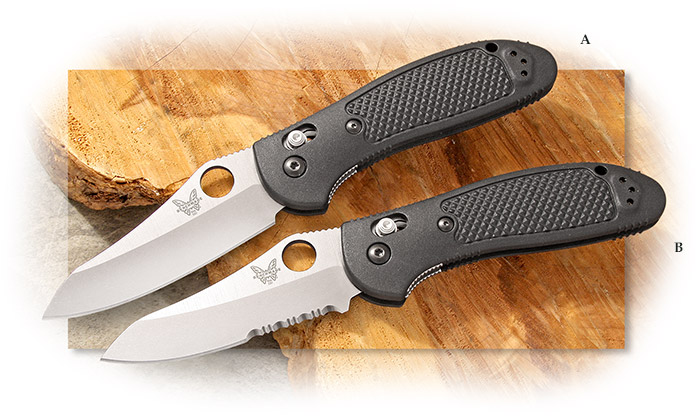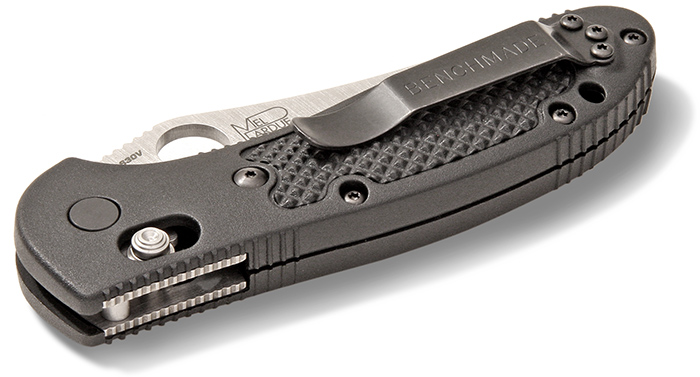 The Griptillian's have been a mainstay in the Benchmade lineup for years. They have offered them with many different handle colors and blade styles. The Griptillians are equipped with the AXIS® lock, a patented Benchmade exclusive, which gets its function from a small, hardened steel bar that rides forward and back in a slot machined into both steel liners. The AXIS® lock was created by custom knifemakers Bill McHenry and Jason Williams. The lightweight handles have jimping to give you a good grip. These knives make the perfect E.D.C.
Can be opened easily, quickly and safely using the large oval hole in the blade, which makes the Griptilian ambidextrous. The 3-1/2" sheepsfoot style blades are made from CPM-S30V stainless steel with a hardness of 58-60 Rc. Available with a satin finish and a plain or combo edge. The handles are made from black reinforced nylon and features nested stainless steel liners. The reversible pocket clip is positioned for right or left hand tip up carry only. Measures 4-1/2" closed. Weighs 3.8 oz. Made in the U.S.A. Suggested Retail $125.00.
Option A
Benchmade Griptillian S30V-Plain Edge
Item #: BE-550V $106.25
Low Stock, Call for Availability
Option B
Benchmade Griptillian S30V-Combo Edge
Item #: BE-550SV $106.25
Low Stock, Call for Availability
Benchmade Knives
Benchmade is an excellent company making excellent, premium knives. They have a very loyal customer base, and you can always count on the quality of a Benchmade. They employ a simple philosophy - "Make it cool, make it solid, make it happen, and definitely make it Benchmade." They are on the cutting edge of all the advanced machining technologies, and are always researching how to improve their manufacturing process. Benchmade knives offer free lifetime sharpening, and they never use less than premium steels.