Benchmade Puukko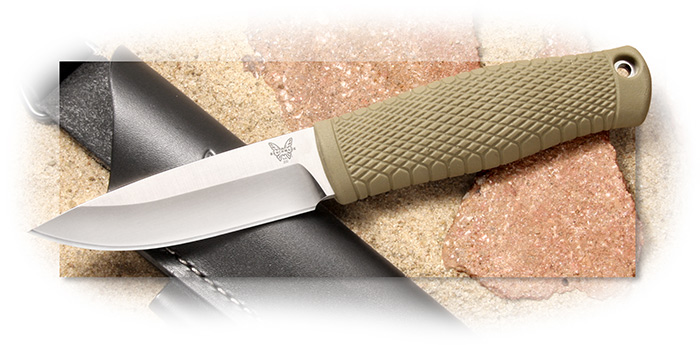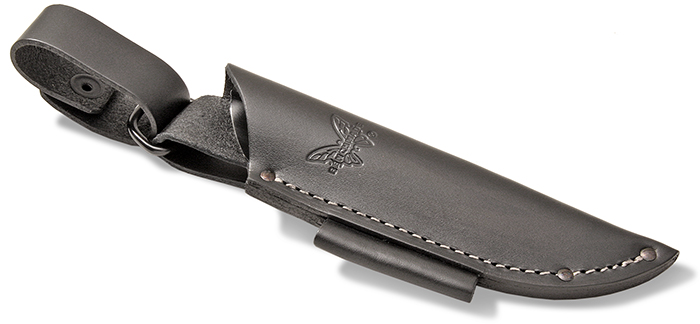 When you think of Benchmade Knives, you probably don't see a fixed blade knife, especially a Puukko. A Puukko is a traditional Finnish knife meant to be a simple working tool which is usually worn on the belt. The Benchmade Puukko combines the classic Scandinavian silhouette with the modern performance you expect from a Benchmade. CPM-3V tool steel (58-60 Rc.) re-wrote the standard for toughness, outperforming all other steels in their lineup. The rubberized Santoprene™ handle creates a comfortable and secure grip for a multitude of tasks. Even the black sheath was created with versatility in mind, making it easy to carry the knife. Whether it becomes your go-to camp knife or your bushcrafting lifeline, the Puukko is made to handle the situation. Measures 8-1⁄4" overall with a 3-3⁄4" drop point blade. Weighs 4.5 oz. Made in the U.S.A. Suggested Retail is $150.00.
Type

Fixed

Blade

Drop Point

Blade Length

3-3/4"

Blade Steel

CPM-3V

Handle

Rubberized Santoprene

Overall Length

8-1/4"

Weight

4.5 oz.

Sheath

Leather

Origin

USA
Benchmade Knives
Benchmade is an excellent company making excellent, premium knives. They have a very loyal customer base, and you can always count on the quality of a Benchmade. They employ a simple philosophy - "Make it cool, make it solid, make it happen, and definitely make it Benchmade." They are on the cutting edge of all the advanced machining technologies, and are always researching how to improve their manufacturing process. Benchmade knives offer free lifetime sharpening, and they never use less than premium steels.