Boker 1969 Z28-Damast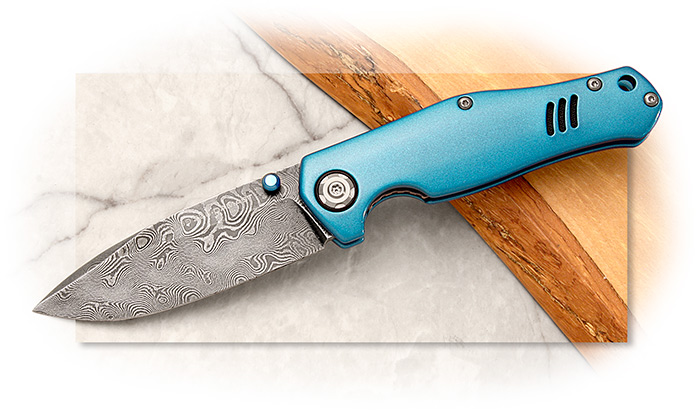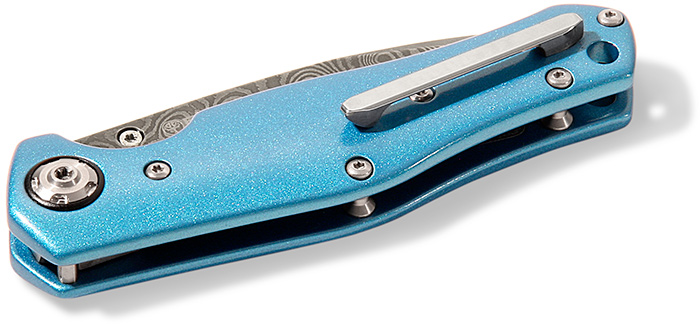 Item #:
BO-1101DAM
$517.95
Designed to compete with the Ford Mustang, the Chevrolet Camaro was first released in 1966. It was an instant hit. The 1st generation included 12 different engine variants. In 1969 the last Camaro of the 1st generation was introduced. This was the Z28 which is considered to be one of the best of the series. Boker®, in collaboration with Italian designer Tommaso Rumici, has created a unique "muscle knife" that combines the distinctive character traits of the Camaro Z28 in form and strength.
The 3-1/8" drop point blade of Chad Nichols 80-layer Damascus with a "Tread" pattern brings to mind the sloping cowl induction bonnet of the muscle car. Parts of the upper A-arm from the Camaro were used in the Damascus for the blade. The aluminum handle is Cerakote coated in "Le Mans Blue". The Pivot screw was inspired by the tire rims often used on muscle cars. The blade locks open with a liner style lock. The tip-up single position pocket clip is milled from a solid piece of steel and is reminiscent of the chrome-plated door handles of the Z28. Measures 4-1/8" closed. Weighs 3.5 oz. Boker Manufactory Solingen. Suggested retail is $594.95.
Type

Folder

Blade

Drop Point

Blade Length

3-1/8"

Blade Steel

Damascus

Lock

Liner-style

Handle

Anodized Aluminum

Closed Length

4-1/8"

Clip

Tip-up

Weight

3.5 oz.

Sheath

Display Case

Origin

Germany
Böker Knives
From their beginnings in Remscheid, Germany more than 100 years ago, Böker "Treebrand" has survived countless hardships and has become the leading pocket knife maker in Europe. The chestnut tree that once grew near Böker's German factory represented an ideal symbol, and thus the "Treebrand" label was born. Today, the Böker "Treebrand" label represents a continued drive for higher quality and craftsmanship. Böker manufactures high quality pocket and hunting knives for sportsmen and collectors.