Boker M4 Sherman-Damascus Folder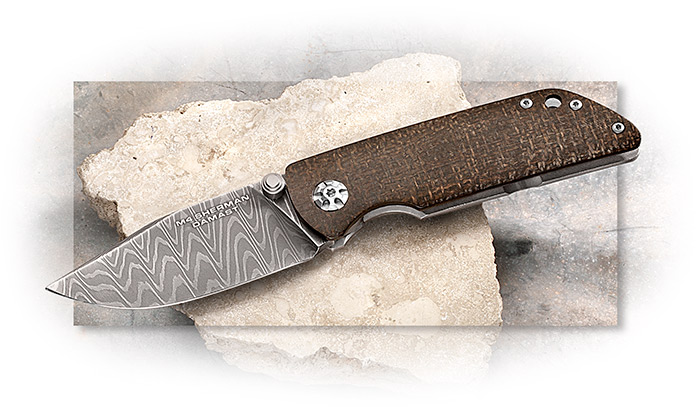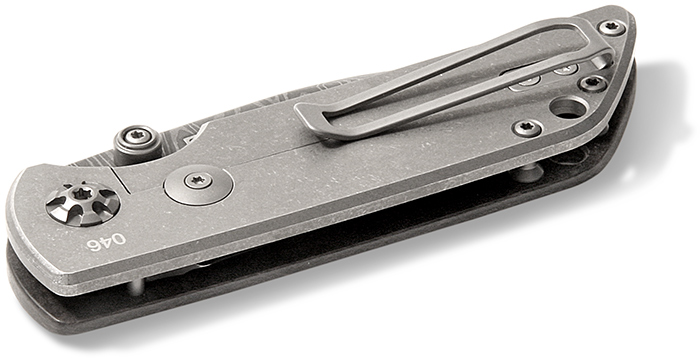 Item #:
BO-10662DAM
$431.25
One of the most famous tanks in history, the M4 Sherman was the most widely used tank of the Allies during World War II. Originally developed to replace the M3 Grant/Lee medium tank, the Sherman tank's main mission was to support the infantry, lead attacks and reinforce defensive positions.
Boker, working together with the Wartime Museum in Virginia, has managed to preserve an important piece of history. The Boker Sherman-Damascus is equipped with a unique 80 layer damascus blade, forged from different materials from the production of M4 Sherman tanks. The unique damascus is hand forged by Chad Nichols in his Customized Ladder pattern and is reminiscent of the tank tracks left by the heavy chains of the tank.
The slightly contoured burlap micarta handle fits comfortably in the hand and the color reminds one of the camouflage paint used by both the U.S. Army and the Marine Corps. The 2-7/8" modified clip point blade measures at about 58 Rc. Measures 4" closed. Weighs 3.8 oz. Handmade by Boker in Solingen, Germany. Includes a floating display, Certificate of Authenticity and is individually serial numbered. Suggested retail is $539.00.
A portion of the proceeds from each knife sold goes to the Wartime Museum to support educational programs and the care and preservation of these proud examples of American history. The Wartime Museum is a non-profit cultural and educational institution dedicated to honoring those who served in all branches of the U.S. military and on the home front from World War I to the present. The museum serves to educate the public, especially young people, by telling individual stories of personal experiences, war realities and sacrifices made by Americans in the struggle to preserve freedom and liberties. The museum inspires visitors by allowing them to experience military vehicles, explore artifacts, and participate in reenactments and special programs in a dynamic, interactive environment.
Please visit www.NMAW.org for more information and donation support
Type

Folder

Blade

Clip Point

Blade Length

2-7/8"

Blade Steel

Damascus

Rockwell

58

Lock

Liner-style

Handle

Burlap Micarta

Closed Length

4"

Clip

Tip-up

Weight

3.8 oz.

Origin

Germany
Böker Knives
From their beginnings in Remscheid, Germany more than 100 years ago, Böker "Treebrand" has survived countless hardships and has become the leading pocket knife maker in Europe. The chestnut tree that once grew near Böker's German factory represented an ideal symbol, and thus the "Treebrand" label was born. Today, the Böker "Treebrand" label represents a continued drive for higher quality and craftsmanship. Böker manufactures high quality pocket and hunting knives for sportsmen and collectors.