Boker Plus Subcom 2.0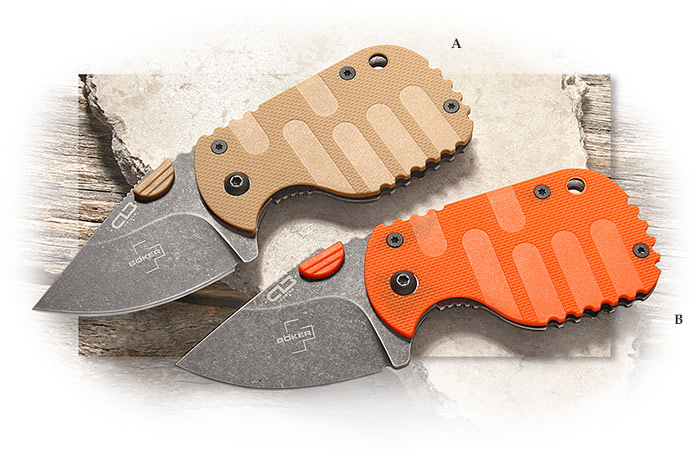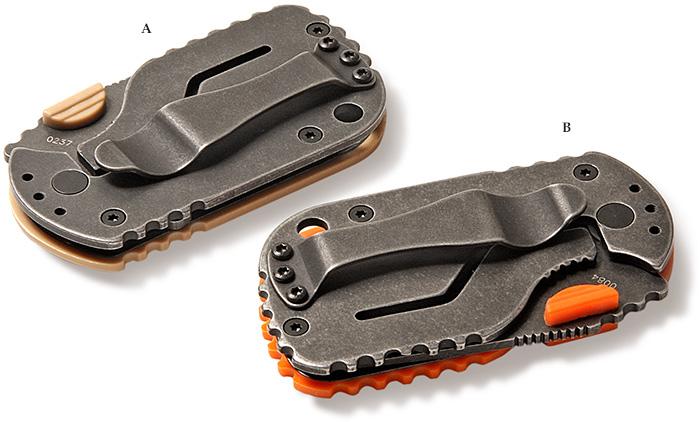 Item #:
BO-PL528CB
$48.95
In early 2006, Boker introduced the Subcom folder, designed by Chad Los Baños. It quickly became one of our more popular sellers for the year. Its compact size coupled with its full sized blade made a very pocketable folder. Due to the popularity we have picked up a couple of different colors.
The Boker Plus Subcom 2.0 is supplied with a short blade made of D2 with a dark stonewash finish. It opens with the help of the thumb stud on both sides and is securely locked in place by the two-millimeter thick steel plate of the frame lock. A pronounced hand guard increases grip comfort and prevents slipping into the blade. The textured orange or coyote brown Zytel handle is supplied with three-dimensional grooves and, thanks to this surface structure, the ergonomic design and jimpings in the area of the thumb rest, always lies securely in the hand, even when wet. With lanyard hole and convertible clip (tip-up/tip-down).
Features a 1-7/8" drop point style plain edge blade of D2 tool steel at 59-61 Rc. Measures 2-3/4" closed. Knife weighs 2.4 oz. Framelock. Suggested Retail $60.95.
Option A
Boker Plus Subcom 2.0 Coyote Brown
Item #: BO-PL528CB $48.95
In Stock
Option B
Boker Plus Subcom 2.0 Orange
Item #: BO-PL529OR $48.95
In Stock
Option A
Boker Plus Subcom 2.0 Coyote Brown
Type

Folder

Blade

Drop Point

Blade Length

1-7/8"

Blade Steel

D2

Rockwell

59-61

Lock

Frame Lock

Handle

Zytel

Closed Length

2-3/4"

Weight

2.4 oz.

Origin

China
Böker Knives
From their beginnings in Remscheid, Germany more than 100 years ago, Böker "Treebrand" has survived countless hardships and has become the leading pocket knife maker in Europe. The chestnut tree that once grew near Böker's German factory represented an ideal symbol, and thus the "Treebrand" label was born. Today, the Böker "Treebrand" label represents a continued drive for higher quality and craftsmanship. Böker manufactures high quality pocket and hunting knives for sportsmen and collectors.