Boker Tiger Damascus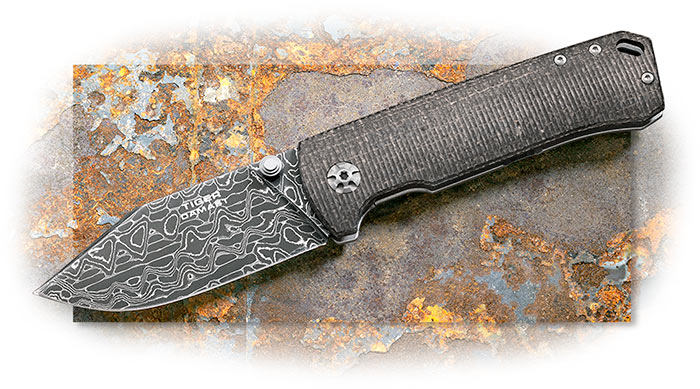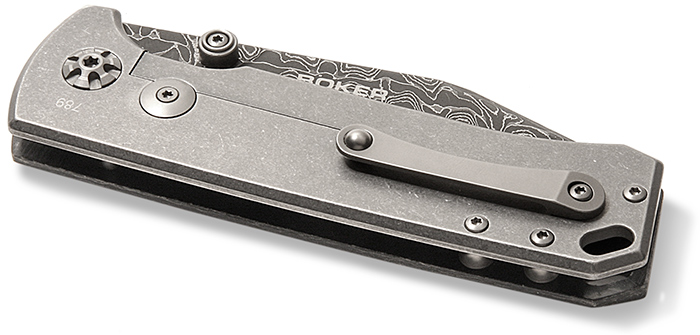 Item #:
BO-1103DAM
$575.00
Used by the Wehrmacht, the armed forces of the Third Reich, and known as the Tiger, the Panzerkampfwagen VI was only produced from August 1942 thru August 1944. Over those two years 1,347 were built. Today, only 7 survive. Those are in museums and private collections worldwide. Boker, in an effort to produce knives with a historical past, took a folder design and combined it with tank parts from a Tiger I of the Schwere Panzerabteilung 502.
The tank was destroyed in combat in Latvia in the summer of 1944 in a heavily wooded area near the town of Bauska. Based on the wreckage found at the original excavation site, it was determined that this Tiger was an early to mid-production model. Examination of battle damage to the remains, military records and local historical accounts, revealed that this Tiger tank collided with both a Russian T-34 medium tank and an SU-76 anti-tank gun, and was also damaged by a stationary 45-mm anti-tank gun.
The non-stainless Mosaic Damascus used in the 3-3/8" modified clip point blade is hand-forged by Chad Nichols in his Intrepid pattern. The pattern is reminiscent of the tracks left by the heavy chains of the tank and of the camouflage pattern that units were allowed to add themselves to individualize their tanks. The slightly contoured obverse handle side is dark brown burlap micarta. The reverse handle side is stonewashed stainless steel. Includes a single position tip-up pocket clip. Measures 4-3/8" closed. Weighs 5.0 oz. Handmade by Boker in Solingen, Germany. Includes a floating display, Certificate of Authenticity and is individually serial numbered (sorry, no choice of number). Suggested retail is $719.00.
Type

Folder

Blade

Clip Point

Blade Length

3-3/8"

Blade Steel

Damascus

Lock

Frame Lock

Handle

Burlap Micarta/Stainless

Closed Length

4-3/8"

Clip

Tip-up

Weight

5.0 oz.

Origin

Germany
Böker Knives
From their beginnings in Remscheid, Germany more than 100 years ago, Böker "Treebrand" has survived countless hardships and has become the leading pocket knife maker in Europe. The chestnut tree that once grew near Böker's German factory represented an ideal symbol, and thus the "Treebrand" label was born. Today, the Böker "Treebrand" label represents a continued drive for higher quality and craftsmanship. Böker manufactures high quality pocket and hunting knives for sportsmen and collectors.