Buck 722 Spitfire Folders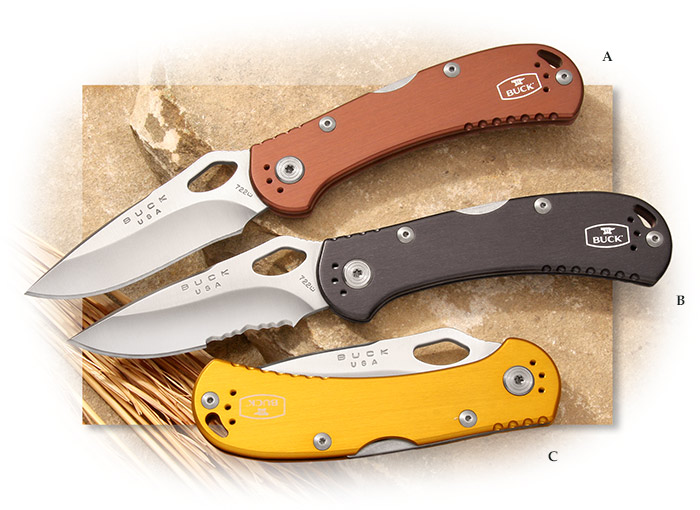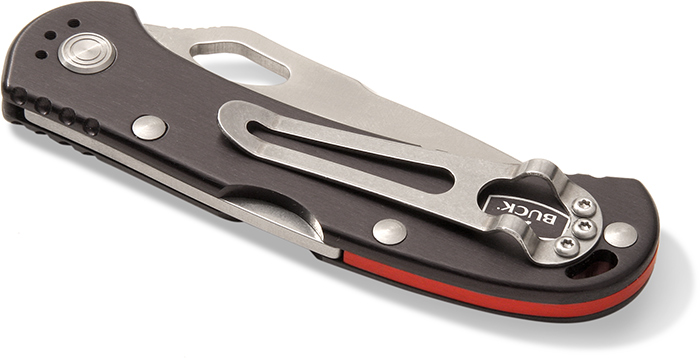 Since 1902, Buck® Knives has continued to try to create knives that are some of the best in the industry. Using modern steels and technology and old-fashioned work ethic we think they have succeeded. The Spitfire is designed for everyday carry. The sharp blade can easily be opened with one hand and locks open with the lockback design. The aluminum handles offer a sleek and make this a lightweight knife. Offered with serrations or without and available in three colors; black, brown or yellow.
Measures 4-3/8" closed with a 3-1/4" drop point blade with a nice satin finish. Blade steel is 420HC stainless steel with a hardness of 58-60 Rc. Weighs 3.2 oz. Made in the U.S.A. Suggested retail $51.00.
Option A
Buck 722 Spitfire brown plain edge
Item #: BU722BR $32.95
Low Stock, Call for Availability
Option
Buck 722 Spitfire brown combo edge
Item #: BU722BR-S $32.95
Low Stock, Call for Availability
Option
Buck 722 Spitfire black plain edge
Item #: BU722BK $32.95
Low Stock, Call for Availability
Option B
Buck 722 Spitfire black combo edge
Item #: BU722BK-S $32.95
Low Stock, Call for Availability
Option C
Buck 722 Spitfire yellow plain edge
Item #: BU722YW $32.95
Low Stock, Call for Availability
Option
Buck 722 Spitfire yellow combo edge
Item #: BU722YW-S $32.95
Low Stock, Call for Availability
Option
Buck 722 Spitfire black plain edge
Type

Folder

Blade

Drop Point

Blade Length

3-1/4"

Finish

Satin

Blade Steel

420HC

Rockwell

58-60

Lock

Mid-Lock

Handle

Aluminum

Closed Length

4-3/8"

Clip

Reversible/Removable

Weight

3.2 oz.

Origin

USA
Buck Knives
Buck Knives has been around for a very long time. In fact, Buck Knives was just switching from handmade knives out of a Southern California Garage to factory made knives about the same time we began the A.G. Russell ™ Knife mail order business. Over the past half century buck has become one of the largest and most important knife companies in the world. They are so well known, in some parts of the country pocketknives are referred to as "Buck Knives."