CRKT Linchpin Folder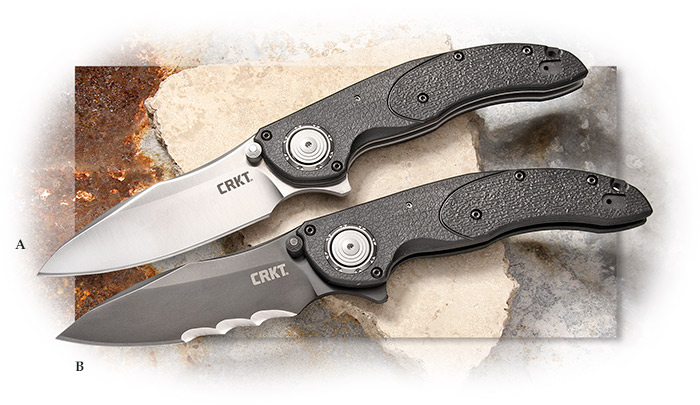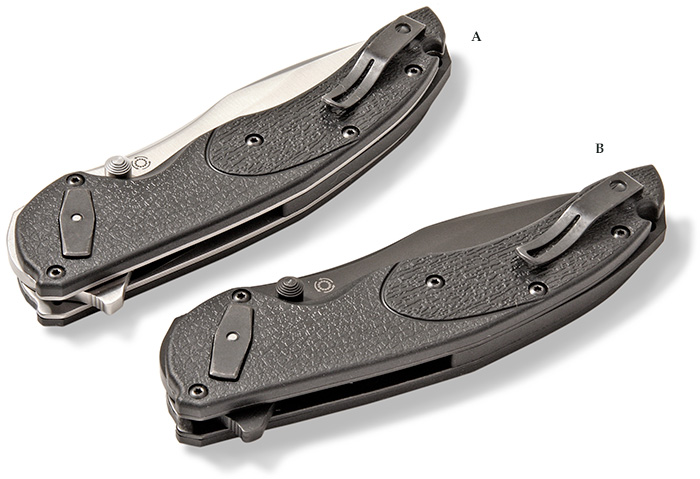 Hot on the heels of the Seismic™, Flavio Ikoma is at it again with a solid, no-nonsense everyday carry folding knife built for utility without compromising on aesthetics. The defining feature: Deadbolt®. Put it to the big jobs—dig into a pork loin or carve a wooden stake—and it won't flinch.
Flavio dreams up the big ideas in his shop in Presidente Prudente, Brazil. The Deadbolt® button locking system is one of the most impactful knife innovations in the last couple of years in the knife industry. Topping charts on both strength and usability, it's strong enough to withstand any daily job and so simple it's practically built with a user manual. The Linchpin™ shows it off with a modified sheepsfoot blade with either a satin or a PVD black coated finish. The prominent flipper deploys the blade from out of the ergonomic glass-reinforced handle. The smooth, fast action is thanks to IKBS™ ball bearing pivot system.
The 3-3/4" blade is made from 1.4116 stainless steel at 55-57 Rc. Measures 5-1/8" closed. Weighs 6.2 oz. Made in Taiwan. Suggested Retail $135.00.
Option A
CRKT Linchpin Folder-Satin Finish
Item #: CL-5405 $119.95
In Stock
Option B
CRKT Linchpin Folder-Black Finish
Item #: CL-5406K $129.95
In Stock
Option A
CRKT Linchpin Folder-Satin Finish
Type

Folder

Blade

Sheepsfoot

Blade Length

3-3/4"

Finish

Satin

Blade Steel

1.4116

Rockwell

55-57

Lock

Deadbolt

Liners

Stainless

Handle

GRN

Closed Length

5-1/8"

Clip

2 Position

Weight

6.2 oz.

Origin

Taiwan
Option B
CRKT Linchpin Folder-Black Finish
Columbia River Knife & Tool (CRKT)
CRKT builds serious knives, engineered to perform on the job or in the field, year in and year out. They are practical, purpose driven designs created by some of the most innovative Knifemakers' Guild members and creative designers. The result is that the finest modern knife designs are now available to you for daily use at an affordable price. We are continually impressed with how much quality CRKT can fit into a very reasonable price.