CRKT M21-12SFG Special Forces Drop Point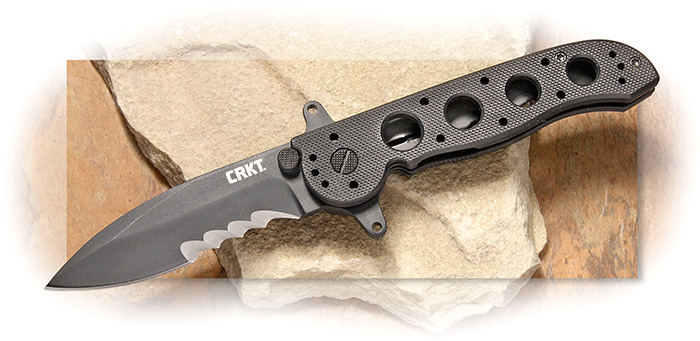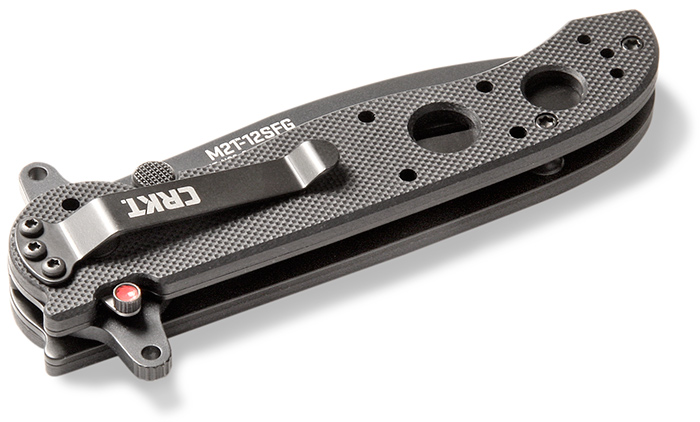 Item #:
CL-M2112SFG
$52.95
A hero knifemaker's legacy that keeps on giving. One of the most beloved tactical folding knives is back. This time, with a compact build and the same trusty, super effective rope and cord-cutting Veff Serrations™ that defines its parent knife, the M21™-14SFG. This is a knife that's as specialized as those who use it.
Designed by the late legendary knifemaker Harold "Kit" Carson of Vine Grove, Kentucky, the M21™-12SFG offers a combination of Carson-series features requested by military procurement specialists years ago. As a retired Sgt. Major, Kit was happy to oblige. Crafted from high-carbon stainless steel with exclusive, patented, Veff Serrations™, the blade is ideal for cutting rope and fibrous materials. Add to that a black corrosion-resistant blade finish and you're good to go through anything.
Features CRKT's Automated Liner Safety. The safety sets a pin between the locking liner and the frame. This pin acts as an additional layer of safety, so the locking liner is less likely to disengage during use. To close the knife, pull the red buttoned safety lever back, slide the locking liner over, and fold the blade into the closed position. This is one of the most secure safety systems on the market.
A rarity in Special Forces knives, the M21™-12SFG also features a dual hilt blade guard to keep you safe during sustained, heavy use. The automated liner safety sets a red pin between the locking liner and the frame, acting as an additional layer of safety. The universally-recognized handle design is built of grippy, durable G-10.
The 3-1/8" drop point blade is made from 1.4116 stainless steel and has a hardness of 55-57 Rc. The closed length measures 4-1/4". Weighs 3.7 oz. Made in Taiwan. Suggested Retail $79.99.
Type

Folder

Blade

Drop Point

Blade Length

3-1/8"

Finish

Corrosion Resistant Coating

Blade Steel

1.4116

Rockwell

55-57

Lock

Liner-style

Liners

Black Stainless

Handle

G-10

Closed Length

4-1/4"

Clip

4 Position Clip

Weight

3.7 oz.

Origin

Taiwan
Columbia River Knife & Tool (CRKT)
CRKT builds serious knives, engineered to perform on the job or in the field, year in and year out. They are practical, purpose driven designs created by some of the most innovative Knifemakers' Guild members and creative designers. The result is that the finest modern knife designs are now available to you for daily use at an affordable price. We are continually impressed with how much quality CRKT can fit into a very reasonable price.