CRKT Stokes Sharpener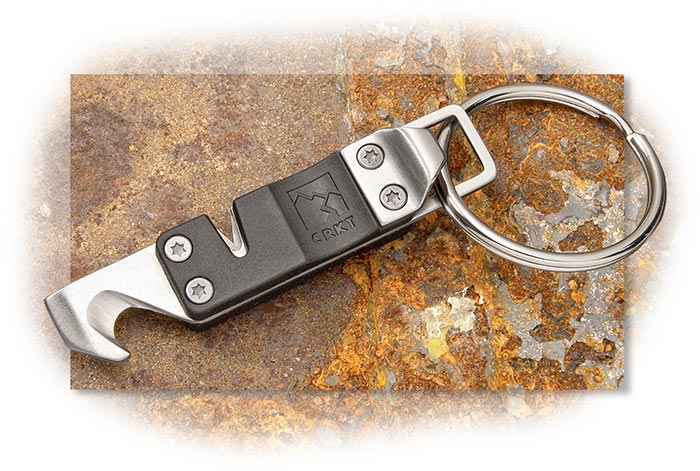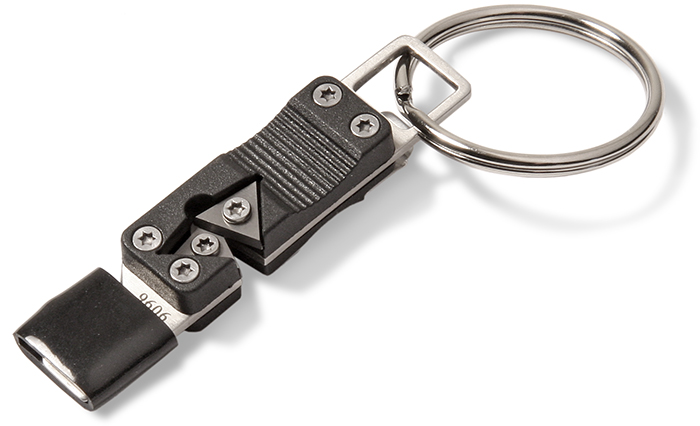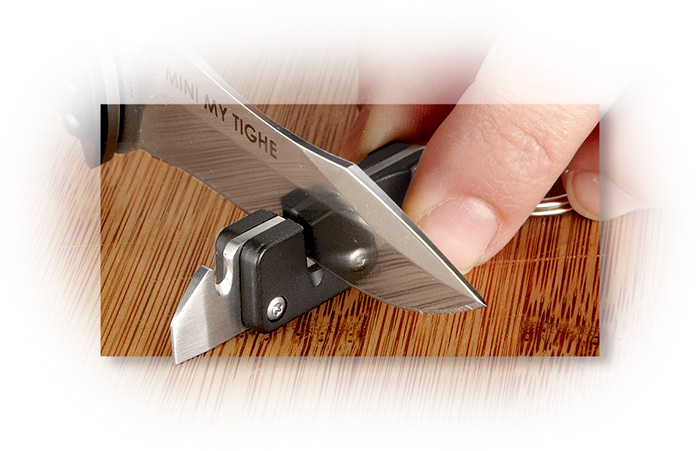 Anyone who uses a knife regularly knows that having a sharp blade edge is much safer than trying to make a dull blade do the job. Designer Tom Stokes created this compact key chain Sharpener so it would be easy to have along, and keep you sharp. You simply hold it firmly on a hard surface, place the rear of the blade edge into the "V" of the carbide sharpener blades and draw the knife through pulling towards you. This handy tool also features a flathead screwdriver, small channel blade/cutter, and bottle opener. Comes with a split-ring for carry attachment. Only weighs 0.6 oz and is 3-3/4" in length. Suggested Retail is $19.99.
Columbia River Knife & Tool (CRKT)
CRKT builds serious knives, engineered to perform on the job or in the field, year in and year out. They are practical, purpose driven designs created by some of the most innovative Knifemakers' Guild members and creative designers. The result is that the finest modern knife designs are now available to you for daily use at an affordable price. We are continually impressed with how much quality CRKT can fit into a very reasonable price.