Ka-Bar EK50 Commando Short Clip Point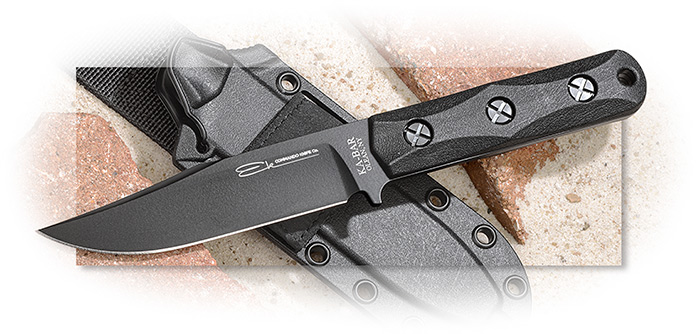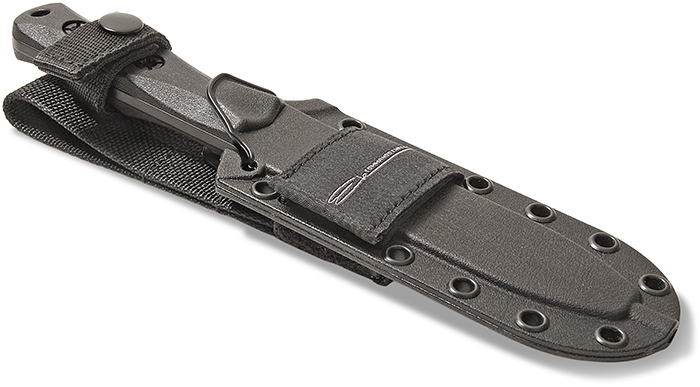 The Ek brand began in 1941 when John Ek decided he wanted to contribute to the American war effort during WWII. Employing disabled Americans, Mr. Ek produced six different models of knives. He referred to these knives as "Ek Commando Knives" as they were purposely built for close quarter usage that would become a hallmark of the US Marine Raiders, US Army Rangers, First Special Service Force, and Office of Strategic Services' Operational Groups. In order to purchase an Ek Commando Knife one had to send in proof of military service. Americans have carried Ek Commando Knives in World War II, Korea, Vietnam, Afghanistan, Iraq, and countless other locations in between.
The company continued producing knives until purchased by Blackjack Knives in 1993 where it pretty much languished with only limited production. In 2015, Ka-Bar acquired the EK brand and production began in Olean, NY.
This Ka-Bar Ek Commando has a 4-3/4" short clip point blade of black-coated 1095-CroVan steel at 56-58 Rc. The blade is etched with a copy of John Ek's signature as well as the Commando Knife Co. Logo. The textured Ultramid handles have the X-head fasteners traditional to Ek knives. The Celcon® sheath is MOLLE compatible and manufactured in the U.S.A. Measures 9-1/8" overall. Weighs 6.7 oz. Made completely in the U.S.A. of German steel. Suggested retail is $161.74.
Type

Fixed

Blade

Clip Point

Blade Length

4-3/4"

Finish

Black Coated

Blade Steel

1095 Cro-Van

Rockwell

56-58

Handle

Black Ultramid

Tang

Full

Overall Length

9-1/8"

Weight

6.7 oz.

Sheath

Plastic

Origin

USA
KA-BAR
Soon after its introduction in the mid-1920's, the KA-BAR trademark became widely known and respected. There have been many versions of how the KA-BAR name came to be, but all evidence points to a letter received from a fur trapper. This particular fur trapper's testimonial turned out to be the most significant ever received by the company.
He wrote, in very rough English, that his gun had jammed and that he had therefore relied on his knife to kill a wounded bear that was attacking him. In thanking the company for their quality product the trapper described using his knife to kill the bear. All that was legible of his scrawled writing was "k a bar". The company was so honored by this testimonial that they adopted this phrase and used it as their trademark, KA-BAR.
KA-BAR is best known for their military production knives. They were chosen by the U.S. Marine Corp. as the primary knife producer for World War II. They also have traditional pocket knives, as well as many options for law enforcement.