Kershaw Lateral Assisted Folder Black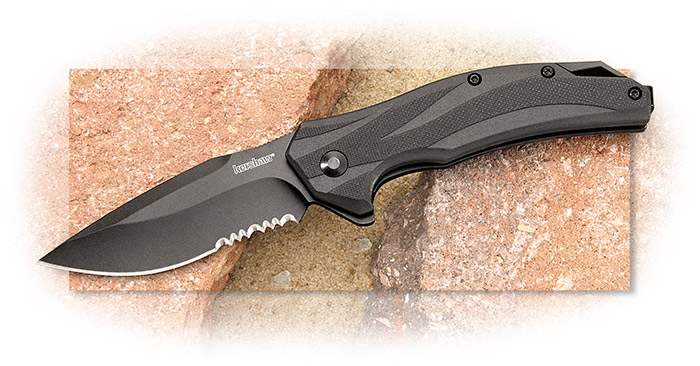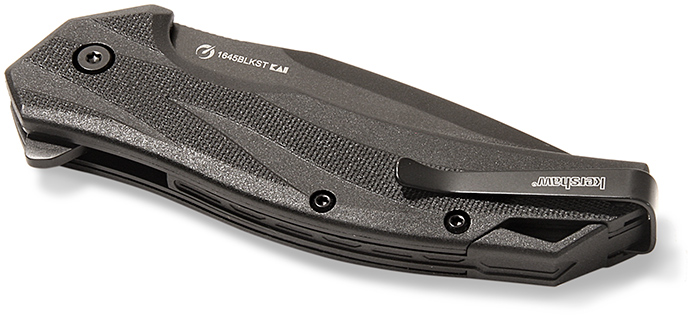 Item #:
KE-1645BKS
$44.95
The Lateral Assisted opener by Kershaw was designed to get the job done. The blade has a wide drop point with a slight recurve making it great for those difficult cutting tasks. The ergonomic handle is made of black glass-filled nylon textured to give you a better grip. The blade steel is 8Cr13MoV stainless and has a stonewashed finish to help hide those hard-use scratches. Opens quickly and smoothly with Kershaw's assisted opening and the built-in flipper.
The drop blade with recurve measures 3-1/2". The stainless steel liners and the tip-up carry pocket clip have the black-oxide coating. The closed length measures 4-3/4" and weighs 3.2 oz. Made in China. Suggested Retail $68.99.
Type

Folder

Blade

Drop Point

Blade Length

3-1/8"

Finish

Stonewashed

Blade Steel

8Cr13MoV

Rockwell

58-60

Lock

Liner-style

Liners

Stainless

Handle

GFN

Closed Length

4-1/4"

Clip

Tip-up

Weight

3.2 oz.

Origin

China
Kershaw Knives
Kershaw Knives was founded in 1974 in Portland, Oregon when knife salesman Pete Kershaw started a cutlery company that would make knives from his designs. Japanese based KAI Cutlery manufactured those designs. In 1978, KAI Cutlery purchased Kershaw Knives and the company, renamed KAI USA Ltd., continues today with three product lines; including the original Kershaw Knives, Zero Tolerance Knives, and Shun Cutlery which primarily markets kitchen cutlery.
Over the years, Kershaw Knives has worked with several custom knifemakers. Cutlery Hall of Famer Ken Onion, a custom knife maker and inventor of the "SpeedSafe" assisted opening mechanism, is the premier knife designer for Kershaw Knives. Kershaw has also collaborated with custom knifemakers Grant and Gavin Hawk, Frank Centofante, and Ernest Emerson. Kershaw has released models that were developed in collaboration with National Geographic, Jeep, Orange County Choppers, the American Professional Rodeo Association, and the Rocky Mountain Elk Foundation.
Kershaw manufactures excellent knives and has built a very strong customer fan base due to their innovative designs and their quality control.