Leatherman FREE K2 & K4 Multi-Purpose Knives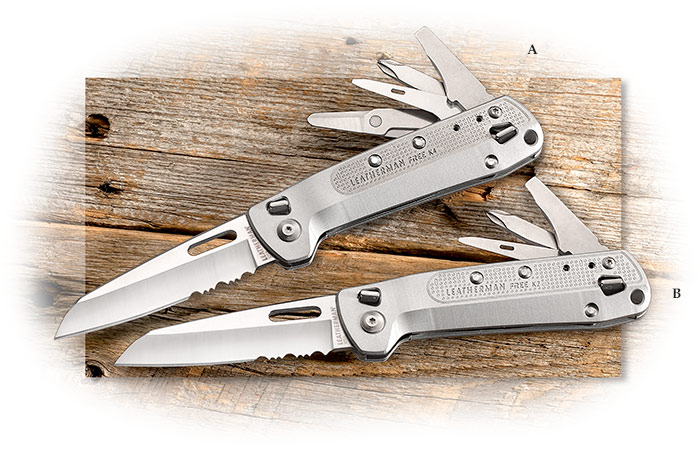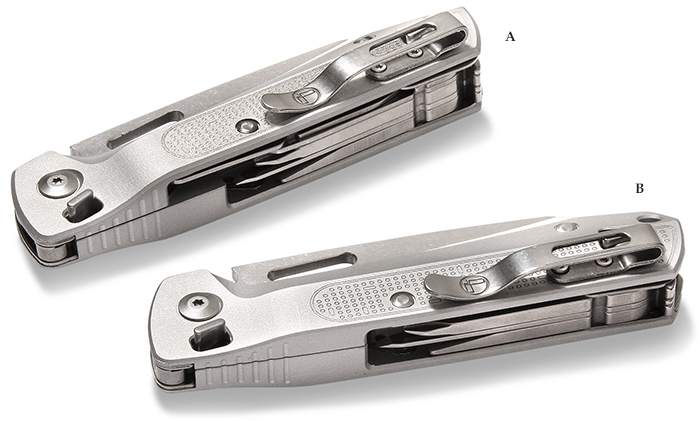 The K2 & K4 are the last in the FREE series which Leatherman introduced at the 2019 SHOT Show. The new locking system reduces friction caused by opening and closing the tools, increasing the life. The tools are stored in, and open from the outside of the handle. No need to "open" the tool. The tools lock in the open position utilizing Leatherman's new cam locking system. The locks are individually released using the lock bar on either side of the butt of the handle.
Both the K2 and the K4 include a 3-1⁄2" modified sheepsfoot blade of 420HC stainless at 56-57 Rc. Both models feature a knife blade, a bottle opener, pry tool, box cutter, awl, a Philips screwdriver and a medium and an extra-small flat screwdriver. The K4 also includes a pair of spring-action scissors. Each includes a single position pocket clip. Both measure 4-1⁄2" closed. Weighs about 5.3 oz. Made in the U.S.A.
Option A
Leatherman FREE K4 Multi-Purpose Knives
Item #: L-2660 $89.95
Temporarily Unavailable
Option B
Leatherman FREE K2 Multi-Purpose Knives
Item #: L-2652 $79.95
In Stock
Leatherman
Tim Leatherman started the pocket toolbox revolution that has swept not only the U.S., but Europe and Asia as well. These little multi-tools carry around all kinds of tools, and Leatherman always puts a lot of thought and effort into each of their designs.
Leatherman gives a 25-year guarantee for materials and workmanship. Buy one from us, and it is guaranteed to satisfy you as long as you think it should.