Maserin D-Dut Multi-Tool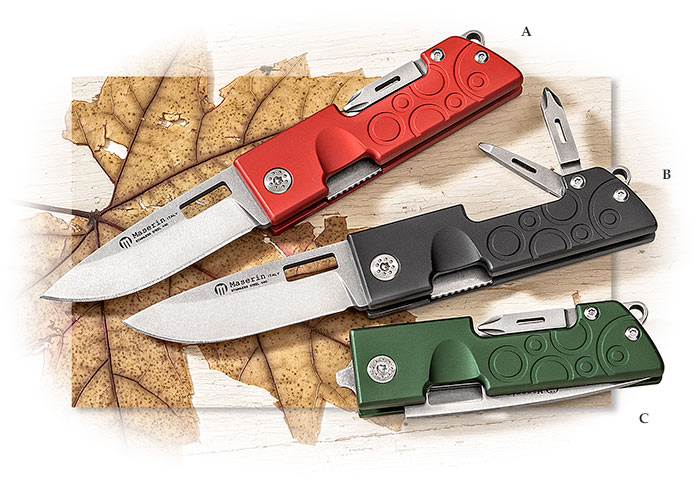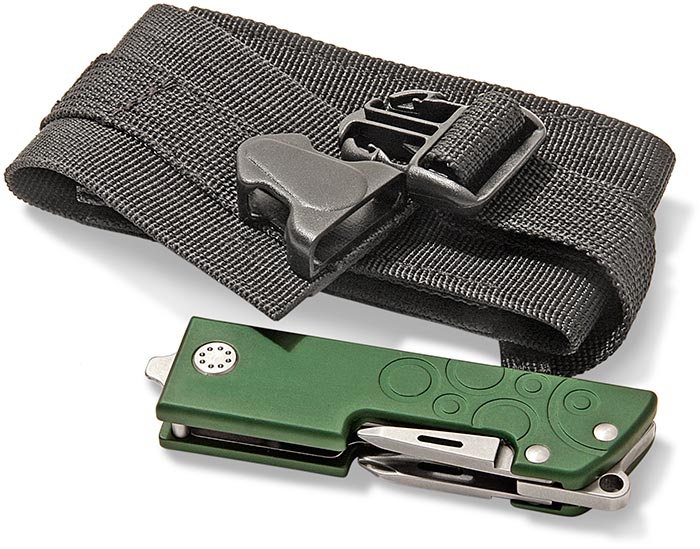 Maserin's D-Dut Multi-Tool folder received recognition at the 2021 Blade Show, receiving the Most Innovative Knife award. This is a small, sturdy multipurpose knife with all the essential tools you need in everyday life for small repairs or emergency situations.
The handles are anodized aluminum available in three colors: black, red or green. The tools include a Phillips screwdriver, small flathead screwdriver, a reamer, punch & awl. The 2-1⁄2" stonewashed drop point blade is 440 stainless at 58-60 Rc. Measures 3-1⁄4" closed. Weighs just 2.8 oz. Includes a black nylon pouch with a unusual clip closure. Made in Maniago, Italy.
Option A
Maserin D-Dut Multi-Tool Red
Item #: MAS-DUTRD $89.95
In Stock
Option B
Maserin D-Dut Multi-Tool Black
Item #: MAS-DUTBK $89.95
In Stock
Option C
Maserin D-Dut Multi-Tool Green
Item #: MAS-DUTGR $89.95
In Stock
Option A
Maserin D-Dut Multi-Tool Red
Type

Multi-Tool

Blade

Drop Point

Blade Length

2-1/2"

Blade Steel

440

Rockwell

58-60

Lock

Liner-style

Handle

Anodized Aluminum

Closed Length

3-1/4"

Weight

2.8 oz.

Sheath

Nylon

Origin

Italy
Maserin Knives
Maserin was established in 1960. The owners, members of the family who founded it, have built this company on the tradition of the artisan blacksmiths who were the reason Maniago became known as the "city of the knives". Maserin ®, and Maniago in general, has modernized their knife making processes using laser, CNC, and other current technology, while maintaining high quality and building on traditional models, many of which they continue to produce. In Maniago, they are responding to the challenge of market globalization by finding ways to keep new generations interested. They continue to exhibit an entrepreneurial spirit, new marketing strategies, and a constant improvement of production standards.