Outdoor Edge ChowLite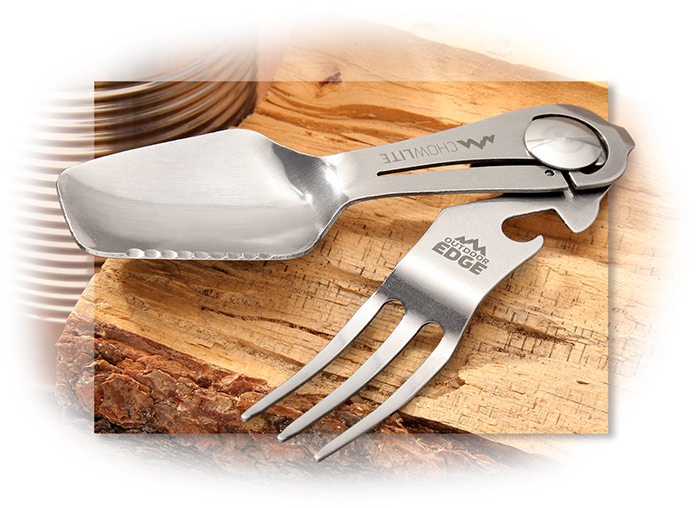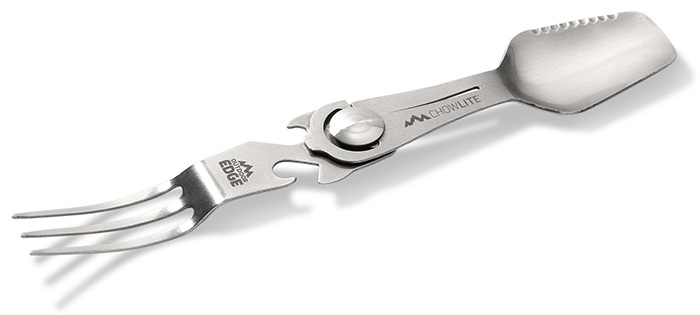 Even smaller than the original ChowPal™ from Outdoor Edge, the Chowlite™ is a lightweight stainless steel eating utensil that will take up minimal space in your pack, picnic basket, console of your SUV or even your lunch bag. It measures only 4-1/2" when folded and weighs 1.4 oz. Just swing it open to reveal a full-size fork and spoon with a serrated food separator, an integrated bottle opener, can opener and flathead screwdriver all locked open securely with a frame lock. Suggested retail is $19.95.
Outdoor Edge
Outdoor Edge offers a full line of high performance cutting tools for all outdoor uses. They combine innovative design with the highest quality materials, state of the art production processes and hand craftsmanship, to create some of the finest knives and hand tools available. All Outdoor Edge products are developed and field-tested under tough outdoor conditions to ensure optimum performance. In fact, we're fairly impressed with exactly how much field-testing these knives receive. These knives have a very unique style and are easily recognizable.