Outdoor Edge RazorFin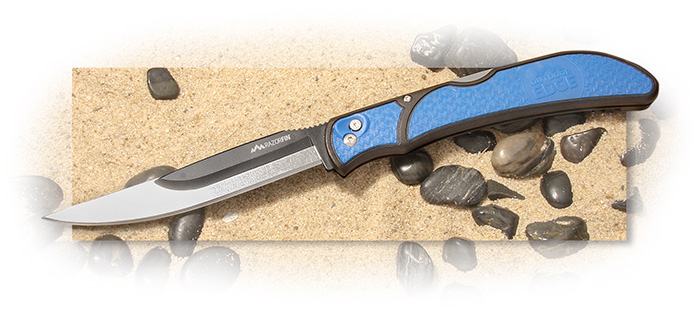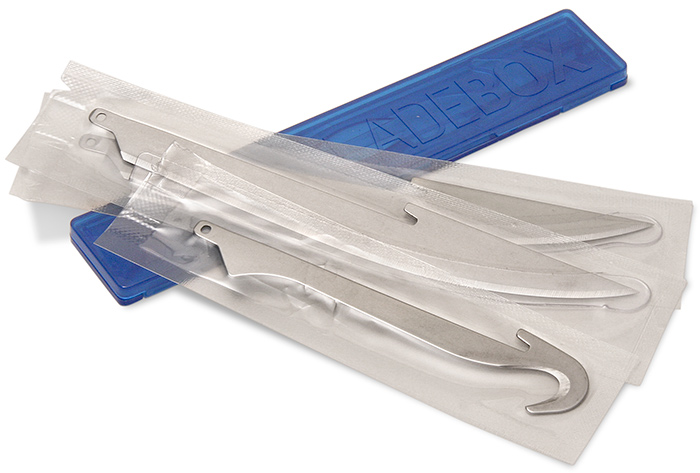 The RazorFin™ is one of the sharpest, strongest, replacement razor-blade knife available on the market today. Always ready to fillet the daily catch and then some with a replaceable blade performance that never needs sharpening. The blades change out safely and easily at the push of a button.
The 5" flexible folding fillet blade is the first in our proven RazorSafe™ Series for the serious angler. Includes three 5" fillet blades plus a 3-1/2" gutting blade to open fish like a zipper without piercing vital organs. Includes blade storage box to store extra blades once the job is complete.
The double molded Grivory® handle features blue rubberized TPR inserts for a non-slip grip, even when wet. The replaceable pocket clip contours with the handle so it feels like an integral part of the grip. The RazorFin comes complete with 3 replacement blades.
The closed length measures 6". The blade is made from 420J2 Stainless Steel with a hardness of 55-56 Rc. Weighs 4.1 oz. Made in China. Suggested retail is $44.95.
Type

Folder

Blade

Fillet - Fillet - Fillet - Gutting

Blade Length

5" - 5" - 5" - 3-1/2"

Finish

Satin

Blade Steel

420J2

Rockwell

55-56

Lock

Lockback

Handle

Grivory/TPR

Closed Length

6"

Clip

Pocket Clip

Weight

4.1 oz.

Origin

China
Outdoor Edge
Outdoor Edge offers a full line of high performance cutting tools for all outdoor uses. They combine innovative design with the highest quality materials, state of the art production processes and hand craftsmanship, to create some of the finest knives and hand tools available. All Outdoor Edge products are developed and field-tested under tough outdoor conditions to ensure optimum performance. In fact, we're fairly impressed with exactly how much field-testing these knives receive. These knives have a very unique style and are easily recognizable.