Spyderco Lil'Temperance 3 K390 Steel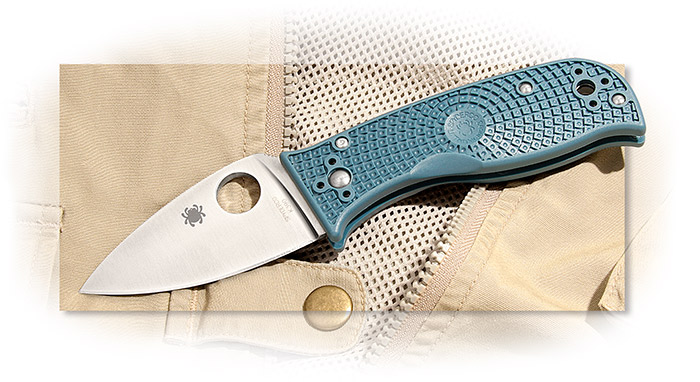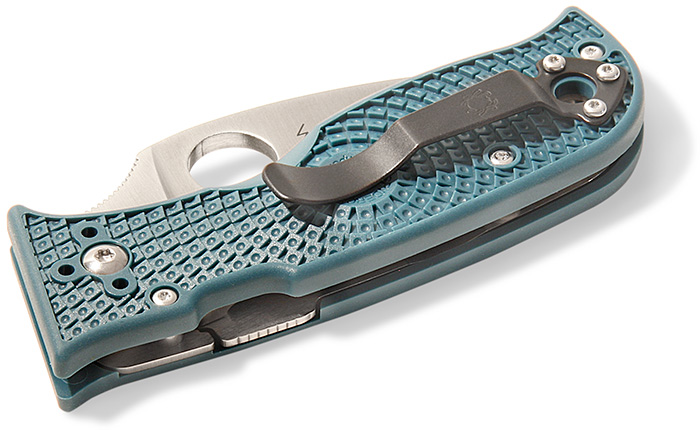 Item #:
SPC69PBL3
$217.00
The Lil'Temperance model was originally introduced in 2001 that took the high-performance qualities of the iconic Temperance fixed blade and turned it into a powerhouse-folding knife. Designed by Spyderco co-founder Sal Glesser for both utilitarian and personal-defense use. Spyderco released the Lil'Temperance in a special series of Spyderco knives that have been upgraded with an elite, high-performance steel. The blade steel used is K390 MICROSTEEL®, this is a true tool steel, it is not stainless. (We suggest our RustFree™ to protect the blade - RF125). To make these K390-bladed knives even more unique, their injection-molded FRN handles will have a distinctive blue handle color.
The 2-7/8" leaf shaped blade of K390 has a hardness of 64-65 Rc. The blade has a large round hole and the jimping at the back of the blade improving traction. Molded with their signature Bi-Directional Texture pattern, the lightweight scales provides enhanced grip security during use. No clip. Measures 4-1/4" closed. Compression Lock. Weighs 3.8 oz. Made in Japan. Suggested Retail $310.00.
Type

Folder

Blade

Leaf

Blade Length

2-7/8"

Finish

Satin

Blade Steel

K390 Microclean

Rockwell

64-65

Lock

Compression Lock

Handle

FRN

Closed Length

4-1/4"

Clip

4 Position

Weight

3.8 oz.

Origin

Japan
Spyderco
In 1981, Spyderco ventured into the world of knife making by introducing their first folding knife, the C01 Worker. This knife was the first in the industry to feature a round hole in the blade design that allowed for fast, one-hand opening, now the company's trademark, and the first to feature a pocket clip. The trademarked round hole is the most recognizable feature of a Spyderco knife and it facilitates the easy opening and closing of these knives with one hand while also offering convenient access and maximum control while opening as well as accommodating large, small or gloved hands.
Spyderco's recognizable appearance is a result of designing ergonomically functional tools rather than applying lipstick and nylons to a pocketknife. Spyderco's knives may look unusual, but they will never be called unusable or undependable. When you purchase a Spyderco knife, you are buying a high quality reliable cutting tool that was designed and manufactured for peak performance and ergonomic comfort.