Spyderco Native Chief Black Lightweight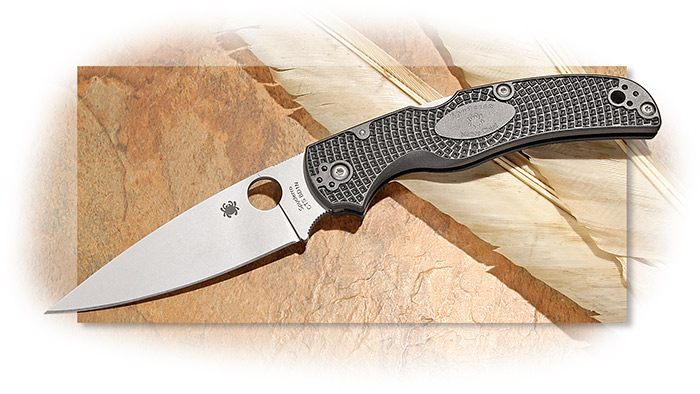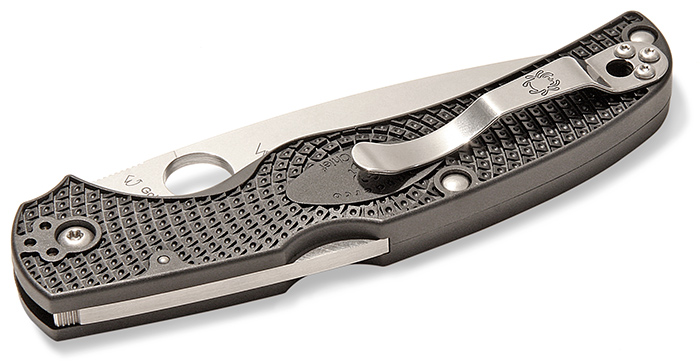 Item #:
SPC244PBK
$143.50
Released in 1997, the original Spyderco Native® quickly set the standard as an affordable, ergonomic and lightweight folder and has been a constant in the Spyderco product line. Part of Spyderco's C.Q.I. (Constant Quality Improvement) program, the Native design has evolved over time yet staying true to its roots. Users started to ask for a longer version of the Native that was better suited to larger hands. Introduced in 2019 the Native Chief takes the proven design of the Native and extends it to approximately one third longer. The Native Chief Lightweight continues that evolution, replacing the original G-10 handle scales with lightweight, fiberglass-reinforced-nylon (FRN) handle scales.
The full-flat ground blade measures 4-1/8" in length. The blade is made of CTS® BD1N stainless steel and features a fully accessible Trademark Round Hole™ to complement the knife's symmetrical, completely ambidextrous design. Retaining the same precision-machined lock-back mechanism and allows for the configurable mounting of the knife's four-position pocket clip. The skinner shaped blade is satin finished and has a plain edge with a hardness of 55-57 Rc. The closed length measures 5" and weighs 4.2 oz. Made in Golden, CO, U.S.A. Suggested Retail $205.00.
Type

Folder

Blade

Skinner

Blade Length

4-1/8"

Finish

Satin

Blade Steel

CTS-BD1N

Rockwell

55-57

Lock

Lockback

Handle

FRN

Closed Length

5"

Clip

4 Position

Weight

3.1 oz.

Origin

USA
Spyderco
In 1981, Spyderco ventured into the world of knife making by introducing their first folding knife, the C01 Worker. This knife was the first in the industry to feature a round hole in the blade design that allowed for fast, one-hand opening, now the company's trademark, and the first to feature a pocket clip. The trademarked round hole is the most recognizable feature of a Spyderco knife and it facilitates the easy opening and closing of these knives with one hand while also offering convenient access and maximum control while opening as well as accommodating large, small or gloved hands.
Spyderco's recognizable appearance is a result of designing ergonomically functional tools rather than applying lipstick and nylons to a pocketknife. Spyderco's knives may look unusual, but they will never be called unusable or undependable. When you purchase a Spyderco knife, you are buying a high quality reliable cutting tool that was designed and manufactured for peak performance and ergonomic comfort.