Swiss Army Compact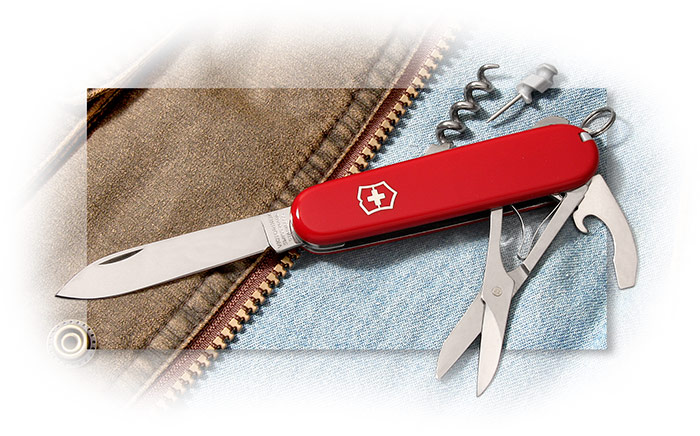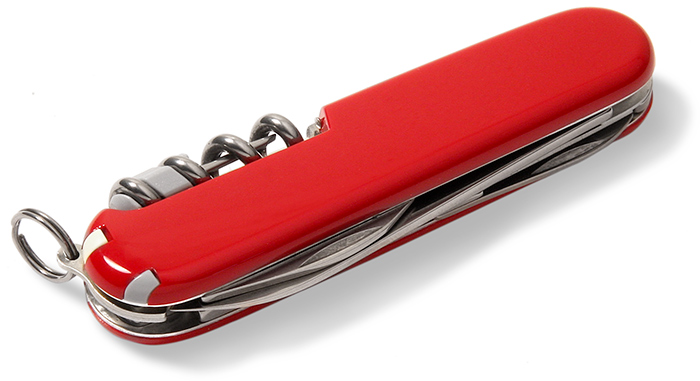 Swiss Army is probably one of the most recognized brands known today. The Compact pocket knife comes packed with typical Victorinox functionality. It's small and lightweight, yet it still packs 15 functions between its scales. With the Compact in your pocket you're ready for anything in your everyday adventures.
Made with quality stainless steel implements and unmatched Swiss precision, this collection of tools can be called upon when any number of appropriate tasks present themselves.
Tools include:
large blade with a plain edge
corkscrew
mini screwdriver
scissors
bottle opener
can opener
screwdriver
wire stripper
multi-purpose hook
nail file
toothpick
tweezers
pressurized ballpoint pen
stainless steel pin
key ring
The tool weighs 2.3 oz and measures 3-1/2" closed. Features a 2-5/8" pen blade. Made in Switzerland. Suggested Retail $44.00.
Type

Multi-Tool

Origin

Switzerland
Swiss Army (Victorinox)
Carl Elsener invented the Swiss Army Knife in 1891. It is over 100 years old. Over 34,000 pocket tools with the distinctive Swiss cross leave the factory in central Switzerland each day. Ninety percent are for export to over 100 different countries and serve as ambassadors for Switzerland. When your child is just reaching the maturity required to use sharp objects, Swiss Army knives make excellent starter knives.