CRKT A. G. Russell Sting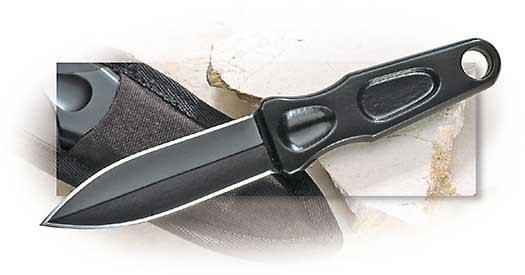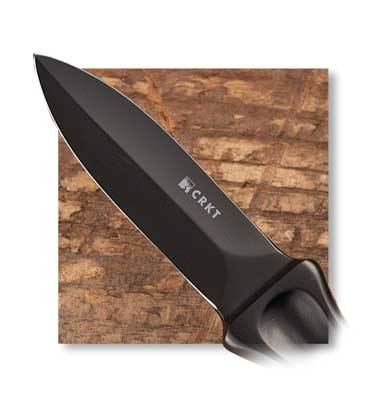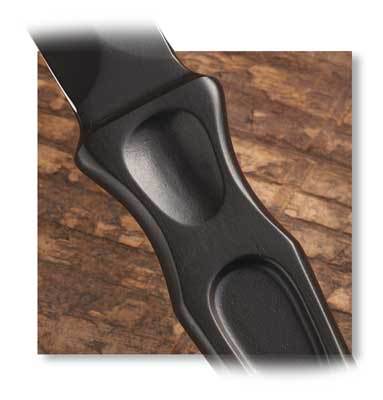 Since we introduced the Folding Sting in 2004, there have been so many requests to bring back the original that we went searching for a company that could follow the original design at an affordable price. Columbia River was the perfect choice.
Originally designed in the 1970's, in reaction to the poorly designed boot knives available then, the Sting was intended as a boot knife for hunting and personal defense. It was a tough knife from the beginning. It's even tougher now, and hot forging is the reason. The Sting begins life as an ordinary blank of 1050 carbon steel, similar to the alloy used in traditional Samurai swords, which is first hot forged and then precision ground into final shape. After heat treating and normalizing to improve the grain structure, the Sting is then heat treated and quenched to achieve hardness, and tempered to arrive at an optimum hardness with excellent strength. While they are very tough, low alloy steels do not have the rust resistance imparted by the chromium and nickel in stainless steels, so CRKT applies a black non-reflective powder coat finish to impede corrosion.
The 3-1/8" spear point blade features two Razor-sharp cutting edges and the integral handle is contoured to fit the bare or gloved hand nicely with thumb detents for grip. Comes complete with a Cordura® multi carry sheath with a Zytel® insert. Weighs 3.9 oz. Measures 6-7/8" overall. Made in China.
We reccommend Rust Free to protect this blade.
Suggested retail $89.99.
Type

Fixed

Blade

Double Edge Spear Point

Blade Length

3-1/8″

Finish

Black Powder

Blade Steel

1050 Carbon Steel

Rockwell

54-55

Handle

1050 Carbon Steel

Tang

Integral

Overall Length

6-7/8″

Weight

3.9 oz

Sheath

Cordura/Zytel

Origin

China
Columbia River Knife & Tool (CRKT)
CRKT builds serious knives, engineered to perform on the job or in the field, year in and year out. They are practical, purpose driven designs created by some of the most innovative Knifemakers' Guild members and creative designers. The result is that the finest modern knife designs are now available to you for daily use at an affordable price. We are continually impressed with how much quality CRKT can fit into a very reasonable price.