DM1 Steel for Sandbox Knives
---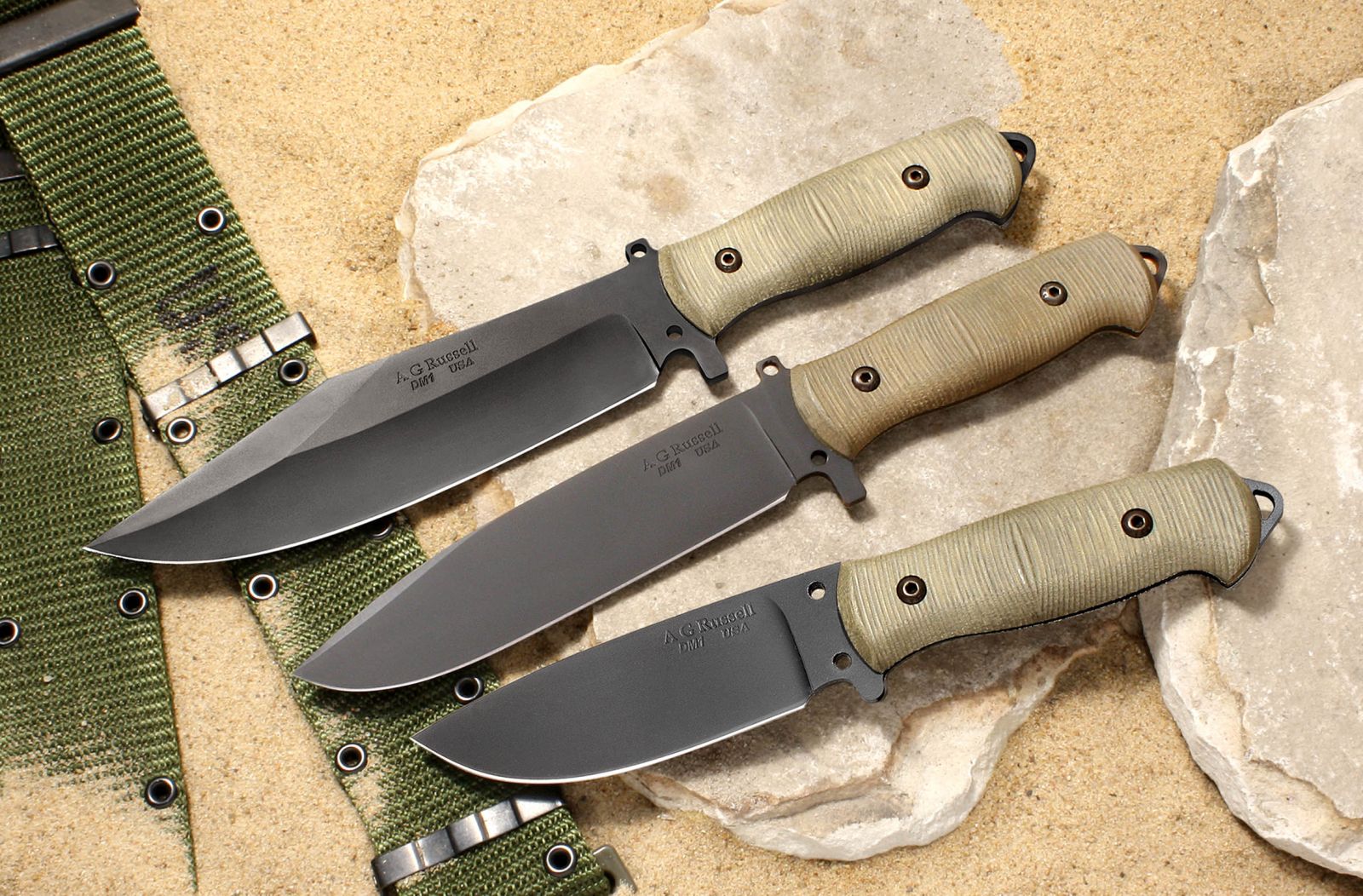 I have been asked by a customer why I chose to use DM1 non-stainless steel for my Sandbox series and other knives. To me a better question is why did I buy over eight tons of it from the Camillus Cutlery auction. The answer is that it is a unique and superior steel.
The Sandbox Bowie was thoroughly tested by us before the first was sold and it is being carried by our soldiers who we hear from on a pretty regular basis telling us about how much they like the knife. This steel, with the way we have it heat treated, will hold up to the most demanding and aggressive use (see the Endurance Test below).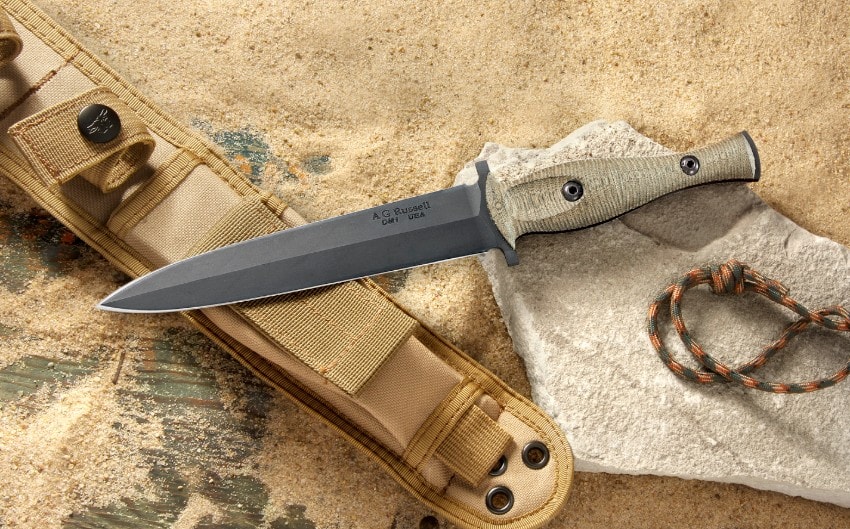 The steel was formulated by Dan Maragni for another knife company who was having knives made by Camillus a number of years ago. To get a special formula of steel made requires that many tons be ordered in each of the thicknesses. Camillus' designation for the steel was O170-6C. They used it in a number of very successful knives for several different brands. When the Camillus factory closed, there were still tons of this special steel in their inventory. There was an auction of the company assets, and I was able to buy over eight tons of this excellent steel and arranged to have Dan himself oversee the heat-treating of blades which I would produce. We brought all of the steel into our own warehouse and sorted it by thickness. I renamed this steel DM1 to honor Dan's expertise. While it takes and holds an almost unbelievable edge, it does require care to prevent corrosion but repays this with easy sharpening and even better edge retention. That is one of the reasons we add black a DLC coating to the blades of the knives in the Sandbox series.
There aren't many places in the world that can effectively heat treat this steel. One of the U.S. factories re-built their salt bath to be able to handle this steel for us. Any knives that we make using this steel will be made here in Northwest Arkansas.
DM1 has 0.95% Carbon, 0.46% Managanese, 0.45% Chromium, and 0.19% Vanadium with a typical hardness of 58-59 Rc.
A.G. Russell, founder
A. G. Russell Knives
Sandbox DM1 Edge Endurance test