Knife Articles
---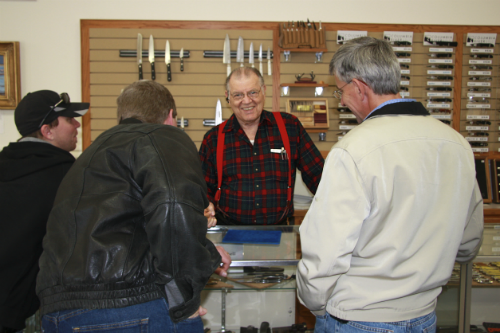 An important article with loads of good information for taking care of your knives.
Knife Characteristics Series
I am starting a new article series called Knife Characteristics. This series will explain some of the less technical aspects of knives and help users understand their tools and the decisions of the knife designers more fully. This list of folder terms may come in handy while reading Blade Characteristics.
3. The Point
4. Blade Edge
5. Blade Grinds
Stainless Vs. Non-Stainless Steel
DM-1 High Carbon Non-stainless Steel
Sharpening Articles
Knife Sharpening On Stones How To Guide
Pros and Cons of Different Sharpening Devices
Other Articles
5 Reasons Slip Joint Knives are Still Great
Buying Your Child's First Knife
Integral Blades - The Hidden Strength Within
General Traditional Folding Knife Terms